'Ivan the Terrible' dancer admits instigating Bolshoi director attack
A leading Bolshoi Theater dancer Pavel Dmitrichenko has admitted to police that he masterminded an acid attack on the ballet's artistic director. Police said Pavel's motive was linked to Sergey Filin's post, as media filled with reports of a romantic tie.
"I organized the assault, but not to the extent to which it happened," ballet dancer Pavel Dmitrichenko, told journalists. The splash of acid seriously damaged Filin's face and eyesight.

The 29-year-old suspect is a principal dancer in the Bolshoi Ballet, performing leading parts in Ivan the Terrible and Spartacus. The next Dmitrichenko performance was scheduled for March 16 in ballet Sleeping Beauty.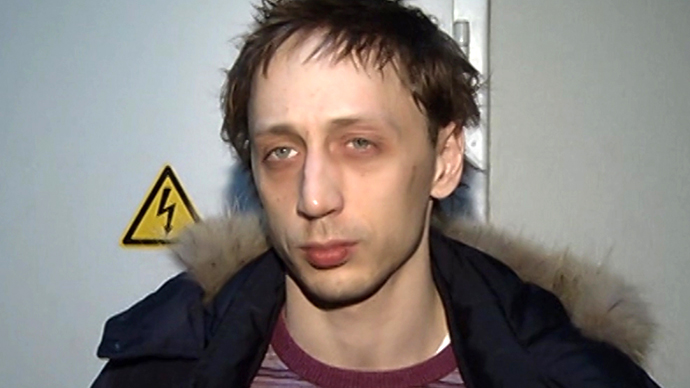 Two other alleged perpetrators have also been arrested by authorities and have already confessed.
"All three have confessed to the crime," said a statement by Moscow police. They will all face charges of causing grievous bodily harm with intent, a crime based on the Article 111 of Russian Criminal Code. Filin's lawyer said she will seek the maximum sentence for the group, up to 12 years in prison.
Filin "wasn't much surprised" upon learning the suspect's name, his lawyer added.
Yury Zarutsky, who has previous convictions, is suspected as the actual perpetrator of the attack, who splashed Filin with acid. Andrey Lipatov, who was the first to be arrested, is said to have been the driver of the getaway car.
Lipatov was arrested on Tuesday after police had analyzed all the mobile calls made around the time of the attack in the area of Filin's home, where the assault took place.

Also on Tuesday, police searched an apartment belonging to Dmitrichenko.
The alleged motive behind the ruthless acid attack is the strained relationship between Filin and Dmitrichenko.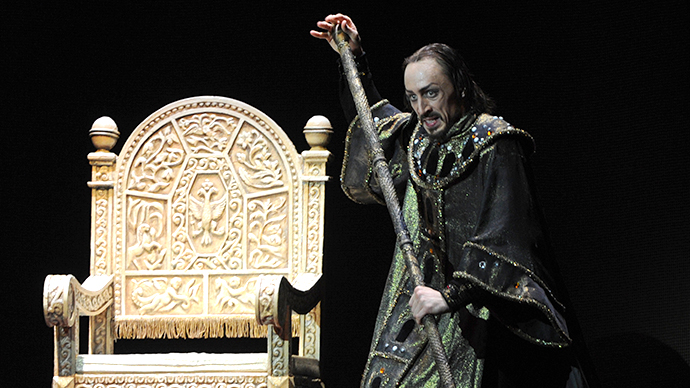 The latter did not have any problems with getting leading parts in Bolshoi ballets. In fact, he was one of the favorites of choreographer Yury Grigorovich.
Police have reasoned the reported fued between Dmitrichenko's and Filin was based on an internal power struggle going on in Bolshoi.
However, a Russian press report indicates the dancer was at odds with Filin over a young dancer, Anzhelina Vorontsova, who was allegedly not favored by the director. Dmitrichenko and Vorontsova are reportedly married by habit and repute. 
But behind the scenes rumors also said Vorontsova had an affair with Filin at the start of her career, well before she became a Bolshoi ballet dancer, and was assigned to the post of the theater's artistic director. Media outlets that rushed to develop a romantic motive suggested Filin might have held a grudge against Vorontsova, because she preferred the Bolshoi to his past ballet troupe at Stanislavsky Theatre.

Comments collected by various media outlets have also speculated about the role of a third-party role in intensifying Dmitrichenko's ill feelings, with some saying the likes of Nikolay Tsiskaridze might have fueled it further.
Filin's lawyer said Vorontsova could not be the cause for the whole chain of events, but added that police officers still have a lot of work to do in their ongoing investigation.
On January 17, Sergey Filin, was attacked by a masked assailant who splashed acid in his face. The director, who suffered third-degree burns to his face, had to undergo several plastic and eye surgeries and is presently undergoing continued treatment in Germany.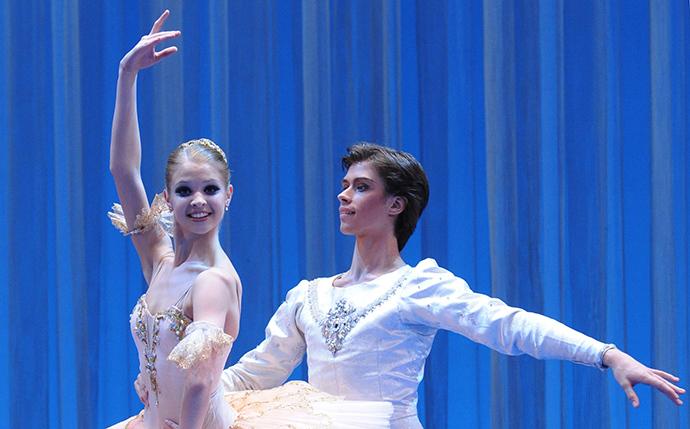 You can share this story on social media: