Body parts prescribed for life's ills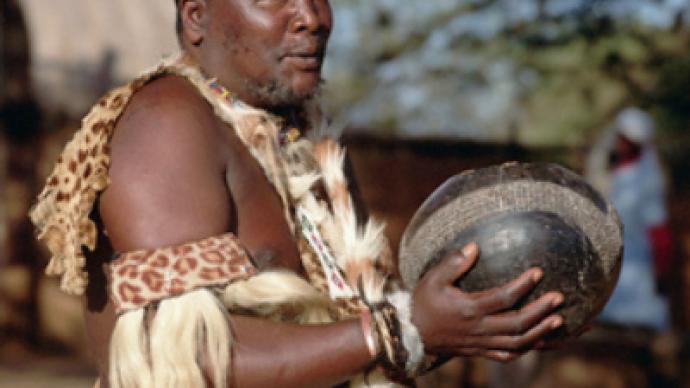 Combine greed or desperation with traditional medicine and too often the outcome is mutilation and murder.
"Muti" is a form of traditional medicine, and Muti murders are killings to obtain body parts to make traditional medicines. In South Africa and Mozambique many people believe that remedies containing human parts can cure their problems.
Muti murderers
Clarence Brown was murdered for the purpose of profit.
His uncle, Patrick Floyd Mokena, owned four businesses – a bar/lounge, a restaurant, and a liquor store joined to a restaurant. After visiting a "sangoma", a traditional healer, Mokena was convinced that financial success was guaranteed by procuring the necessary body parts.
Mokena commissioned his son Toto to get the goods, which needed to be from a family member. Toto requested the help of two friends, Mjojo Ndubane and an unidentified accomplice.
According to the police report, the three waited for Toto's cousin to leave a bar in the early hours of the morning. As Brown was on foot, they offered him a ride.
"The suspects made an admission that they cut his body parts while he was still alive inside a blue Venture Kombi (van) belonging to Floyd," Captain Hlathi's report says.
"They then threw the victim's lifeless body in the middle of the road in Oakley, under false pretence that the victim had been involved in a hit-and-run accident."
Almost six months later, Patrick Mokena, Toto and Mjojo were arrested "while sitting relaxed at their homes, thinking their evil deeds had gone unnoticed."
Unsatisfied patient
Hope visited a sangoma because she wanted to get pregnant. Her prescription was to wear a belt containing fingers and children's penises, to drink a stinking liquid that she suspected was blood and fat, and to burn and eat chunks of meat that she suspected were pieces of heart.
In the world's first known report on the existence and prevalence of trafficking body parts, Simon Fellows recorded Hope's interview.
Hope said the belt that the sangoma gave her "looked like a necklace" and had two fingers and three penises sewn to it.
When asked how she knew the fingers and penises were from children, she said, "They were very small, very small."
She made it clear that the penises could not have come from animals. "No, they were human. I know human penises," she said.
Despite her pursuit to create a life, Hope said that to obtain these body parts, "they kill the babies."
She further admitted that, although she wanted to vomit, she drank the suspected blood concoction morning, day and night. And she cut off pieces of what she believed to be human heart and burned it each night.
Hope claimed she was "so desperate" and "so sick" that she would have eaten from the toilet if instructed. However, a month later, she started to be scared, became ill, and burned all the items before going to the hospital.
The reality
Sangomas are recognized medical professionals in Mozambique and South Africa. They can write medical exemption notes, and they have associations similar to doctors and nurses. Indeed for many, especially rural residents, sangomas are preferred over, and more accessible than doctors.
Traditional healers want to make it clear that those who are involved in muti murders and prescribing human-based remedies are not professional sangomas. They are witch doctors and profit seekers.
Hope's remedy cost approximately $400, which is a very steep price tag for medical services in South Africa.
Fellows said the response that the Human Rights League of Mozambique, which commissioned his report, has received is phenomenal. "But I have also found a surprising amount of 'yes, we know'."
Although South Africa's Police Senior Superintendent Gerard Labuschagne confirms there are no statistics, muti murders are not rare. Nor is the trafficking of body parts from Mozambique to South Africa – but prosecutions are.
This is because in Mozambique, it is against the law to murder or injure a person, but it is not illegal to simply possess body parts.
In South Africa, there is a Human Tissue Act, but it is old, inefficient and rarely used.
"The problems of trafficking along the border of Mozambique and South Africa will never end," said a South African Border Official.
Michelle Smith for RT
You can share this story on social media: