Blast traps Colombian miners, 3 killed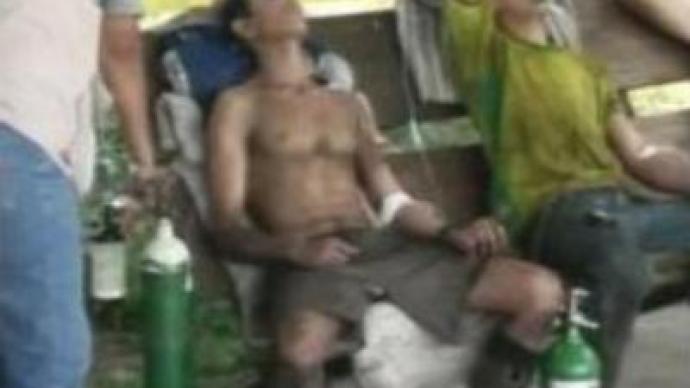 At least 3 mine workers have been killed and dozens more remain trapped, after an explosion ripped through a coal mine in Colombia. The explosion has been caused by a spark that ignited fumes underground.
Rescuers say the miners are still inside in tunnels full of toxic methane gas.Officials said emergency crews were having trouble getting access to the disaster site northeast of the capital, because of extensive damage. Many mines in Colombia are crude constructions with few or no safety regulations.
You can share this story on social media: