Blast kills 18 in Iraqi town of Mahmudiya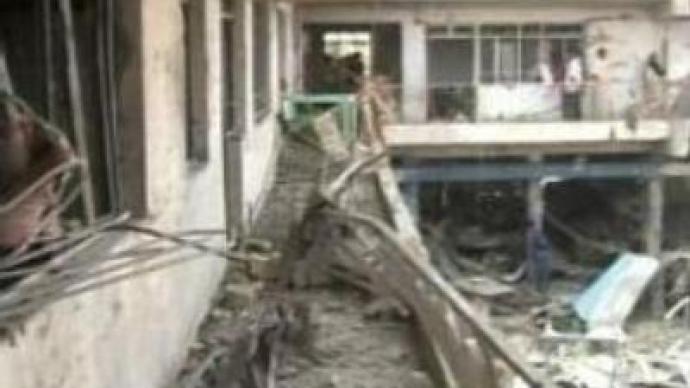 A large explosion near the town of Mahmudiya, south of Baghdad, has killed at least 18 people and injured 28. Iraqi police said a car bomb was the cause of the blast.
Earlier, four U.S. soldiers were killed by a roadside explosion in the Diyala province, north of Baghdad.Meanwhile, thousands of Shi'ites are heading to the holy city of Najaf to mark the fourth anniversary of the fall of Baghdad. A massive demonstration will take place there on Monday, the same day the U.S. troops pushed into central Baghdad in 2003.The rally was called by radical Shi'ite cleric Moqtada al-Sadr. He says the U.S. occupation did nothing to end the violence and poverty in Iraq. Saddam Hussein persecuted Iraq's Shi'ite majority for decades, and Sadr's father was killed during Saddam Hussein's reign.
You can share this story on social media: