Tales from the crypt: Bin Laden 'ordered comrades to kill Obama'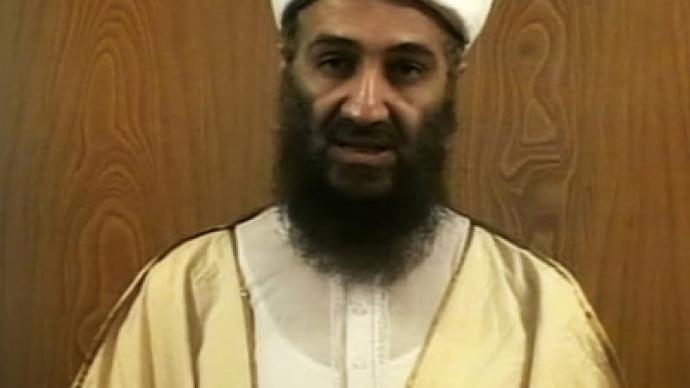 Osama Bin Laden was plotting to kill US President Barack Obama, documents found at the terrorist's Pakistani hideout show. But though this portrays him as an even greater villain, the problem is that he could have been dead for years.
The plot involved killing the US President and General David Petraeus, who was at that time the commander of ISAF forces in Afghanistan, by attacking their planes. The Washington Post was given access to declassified documents that were picked up by US forces after killing Bin Laden last May. The newspaper reveals the details of an assassination plot conceived by Bin Laden and one of his top lieutenants.The rationale for murdering Obama, according to the documents, was that Vice President Joe Biden would then become President. In Bin Laden's judgment Biden was unprepared for the job and would lead the US into chaos. And as for Petraeus, Bin Laden believed killing him would radically change the course of the war in Afghanistan.  "The reason for concentrating on them is that Obama is the head of infidelity, and killing him automatically will make Biden take over the presidency," Bin Laden explained to senior al-Qaeda member Atiyah Abd al-Rahman. "Biden is totally unprepared for that post, which will lead the U.S. into a crisis. As for Petraeus, he is the man of the hour . . . and killing him would alter the war's path."Bin Laden planned on giving the job to Pakistani terrorist Ilyas Kashmiri."Please ask brother Ilyas to send me the steps he has taken into that work," Bin Laden wrote to al-Rahman.Al-Rahman and Kashmiri also perished as a result of US drone strikes. The papers also reveal a rift between Bin Laden and current al-Qaeda chief Ayman al-Zawahiri over strategy. While Bin Laden advocated large-scale attacks on American soil, al-Zawahiri was a proponent of smaller attacks on US forces in Iraq, Afghanistan and other areas that were easier to implement. Bin Laden was hoping to carry out major attacks on the anniversary of September 11. He even discussed the idea of sending an anniversary video to US media outlets with Adam Gadahn, his media advisor. The United States has been after Bin Laden since the 1998 bombings of US embassies in Dar-es-Salaam and Nairobi. Following the attacks of September 11, US and NATO forces invaded Afghanistan, where Bin Laden had been living, forcing the 'number one terrorist' to flee. His whereabouts remained unknown until 2011, when US forces said they killed him in a covert operation at a secret hideout in Pakistan. However, there are those who doubt the plot to kill Obama and Petraeus actually existed, as Bin Laden could have been dead by that time – and for quite a long time already – according to some sources.Hamid Gul, the former chief of Pakistan's Intelligence Agency, told RT last May that Bin Laden's death was staged and that he had already been dead for years by then."Osama Bin Laden was not killed. He died of natural causes years ago. In any case, even if he was alive, he was a living dead. Because if he was hiding in Pakistan, let's assume that the story is right, then how effective could he be from there?" Gul told RT.The official version is that Bin Laden's body was then buried at sea, in accordance with Muslim ritual. But leaked e-mails of intelligence firm Stratfor reveal that was not the case and that his body was in fact flown to the United States.
You can share this story on social media: