Al-Qaeda top commander 'arrested' in Egypt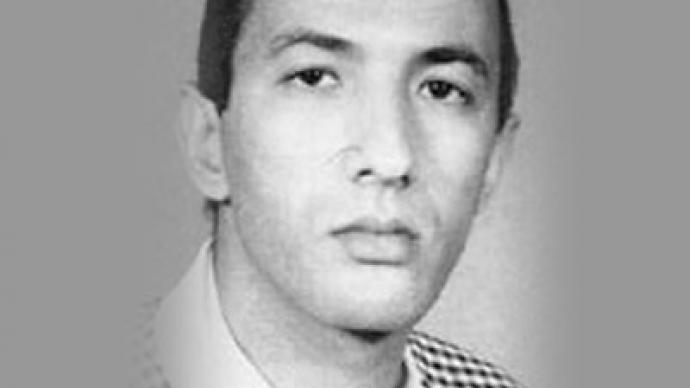 A man detained at Cairo airport and initially reported to be the high-ranking Al-Qaeda commander Saif Al-Adel, is an Islamist ex-militant wanted by the homeland security, Egyptian security officials now say.
On Wednesday morning, Egyptian security forces were expecting Saif Al-Adel, one of the FBI's most wanted men, to fly in from Pakistan or Afghanistan. Their intelligence said the key member of Osama Bin Laden's inner circle intended to turn himself in and would be travelling under his real name of Mohammed Ibrahim Makkawi.As a plane arrived from Pakistan, airport officials confirmed a Mohammed Ibrahim Makkawi, with a corresponding birth date, had passed through passport control. It seemed that the man charged with conspiracy to kill US citizens and the 1998 bombings of the US embassies in Tanzania and Kenya would finally face justice. Washington had also offered a $5 million reward for his capture.But before the detained man could be taken away for interrogation, he told reporters he was not Saif Al-Adel."I decided to return to Egypt to live in peace, without making any deal with the Egyptian authorities,"  declared Makkawi."What has been said about me is lies. I never took part in actions against people or installations."Makkawi says he cut any links with Al-Qaeda back in 1989, but his name has been used as an alias, which has now resulted in this misidentification. "I challenge any security agency to prove that I am Said Al-Adel, who is a different person whose name is Mohammed Salah Zidan," he added.Makkawi, wearing glasses, his silver hair receding, looks nothing like the man in the photograph distributed by the FBI, notes the Associated Press.The link between Saif al-Adel and Mohammed Ibrahim Makkawi was made by the US. Ex-militants say they are two different men.A senior Egyptian security official has confirmed to the Associated Press that the detained person, Mohammed Ibrahim Makkawi, is but a former army officer, who left Egypt thirty years ago to fight in the Afghan war. Cairo wants Makkawi for questioning on a different count: the man is thought to have taken part in an armed insurgency which targeted the government's troops in 1994."He is wanted for involvement with the Al-Jihad (group). He is not Saif Al-Adel," said a source at the National Security apparatus as quoted by Agence France Presse.Washington also doubts the man arrested in Cairo is the long-sought senior Al-Qaida leader. The FBI is sorting out details of the case.
You can share this story on social media: