100kg WWII bomb disrupts Berlin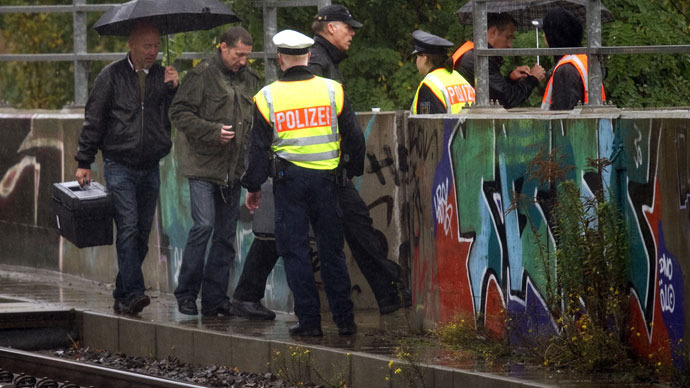 Several roads and Berlin's main Hauptbahnhof Railway Station have been cordoned off overnight after an undetonated 100kg World War II bomb was discovered in the area. Thousands of Wednesday morning commuters were affected.
The bomb was discovered on Tuesday evening during a routine munitions search near tracks which run north of the train station.

An explosive specialist team was called to the scene to determine whether it is safe to remove the device or detonate it on site.
Railway authorities are advising travellers to prepare for delays or change their plans accordingly.
There are thought to be thousands of unexploded wartime bombs buried in Germany.
In August 2012, explosive experts detonated a 250-kg WWII bomb in central Munich, after deciding it was not safe to defuse it.

Just weeks later, another bomb of the similar size was discovered and blown up in the town of Viersen in North Rhine-Westphalia state as thousands were evacuated.

The unexploded munitions, many of them the legacy of Allied bombings of Nazi Germany, occasionally take lives of members of disposal units or civilians. In June 2010, three technicians died in an explosion in the central German city of Göttingen as they were preparing to detonate a WWII bomb remotely.
In 2006, a bulldozer driver was killed after hitting an old bomb at a highway construction site near Aschaffenburg. In 2008, a farmer died near the western town of Geilenkirchen after accidentally triggering a phosphorous grenade while harvesting.