Berezovsky found with 'ligature' around neck - inquest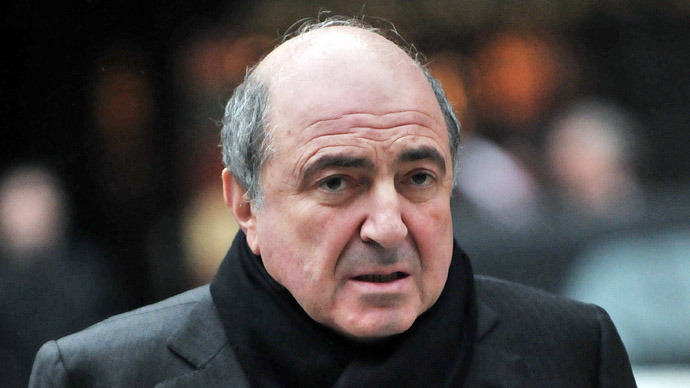 Russian tycoon Boris Berezovsky was found on the bathroom floor of his Ascot home with a 'ligature' around his neck, an inquest into his death has revealed. Investigators said the ligature matched material that had been tied around the shower rail.
The findings support the initial assessment of the Thames Valley police following the post-mortem of the oligarch's body that his death was "consistent with hanging."

The inquest also said there was no evidence of third party involvement, although that possibility could not yet be ruled out. A spokesperson for the Thames Valley Police said that tests were currently underway at the scene of Berezovsky's death but the results were likely to take several weeks.

Boris Berezovsky was found dead in his home last Saturday after one of his employees forced open the bathroom door which had been locked from the inside.
The inquest into the 67-year-old exile's death was opened and adjourned on Thursday at the Guildhall in Windsor. The tycoon's daughter, Elizaveta Berezovskaya, formally identified his body.
The tycoon was last seen alive last Friday at 10:30 in the evening when he handed over a list of orders to one of his bodyguards.
The oligarch's death was initially announced on Facebook by his son-in-law Egor Schuppe. Berezovsky's death was later confirmed by Damian Kudryavtsev, a family friend and former CEO of Kommersant Publishing House, who said the tycoon had died of a heart attack.

Berezovsky led a solitary existence in his London home, surrounding himself with high-level security and a team of bodyguards which included ex-members of the Israeli secret service Mossad. The tycoon was reportedly paranoid after several assassination attempts against him.

Berezovsky fled Russia and took refuge in London in 2000 after being found guilty in several high-profile fraud cases.

You can share this story on social media: