Suicide or heart attack? Theories surround Berezovsky death as police rule out 'third party'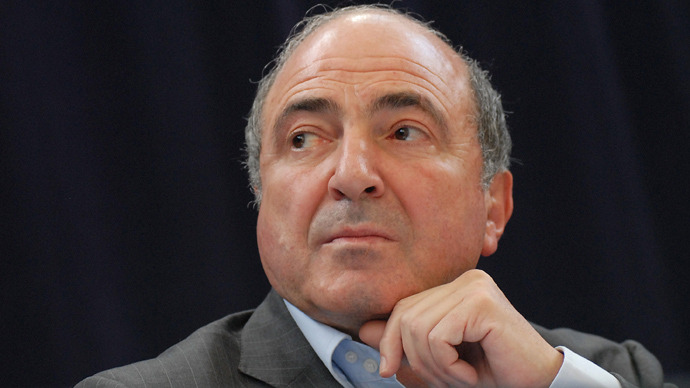 British police believe no third party was involved in the death of former Russian tycoon Boris Berezovsky, while speculation around the cause of death grows to include murder, heart attack and suicide.
Berezovsky's bodyguard was apparently the only person in the house at the time of the oligarch's death. It has turned out that he hadn't seen his employer since about 10:30pm Friday evening, which prompted him to force open the locked door of the bathroom on Saturday, where he discovered Berezovsky's body on the floor – not in a bathtub, as believed earlier.
Chemical, biological, radiological and nuclear (CBRN) specialists have given police officers the green light to investigate indoors after finding no harmful chemicals or substances at the property.
"On leaving the property the personal electronic dosimeter (PED) of the paramedic was triggered. As a result of this, specialist CBRN officers were asked to confirm that the scene was safe and clear to work in, which they subsequently did," a police statement clarified.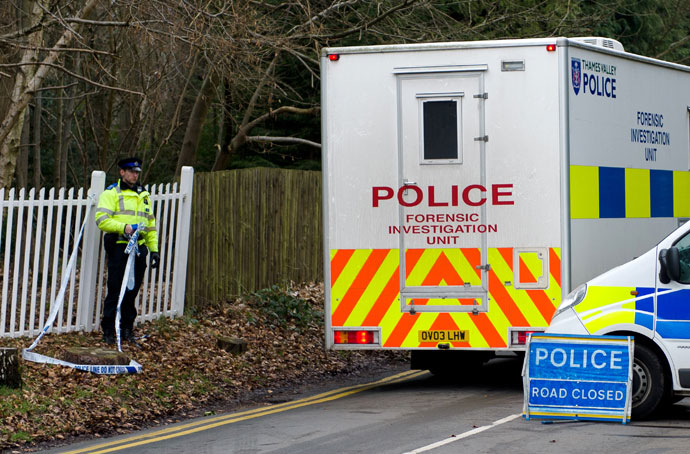 Growing speculation around cause of death
While British police are investigating the 'unexplained death' of Berezovsky, various media reports speculate about the cause of death, suggesting heart attack, suicide and that the deceased may have been strangled.
A new third theory introduces additional evidence to the case – a scarf found near the body.
The scarf was discovered by Berezovsky's former wife, Galina Besharova, who owns the property, The Guardian reported.
She arrived while a paramedic was still on the scene inside the house. Galina described what she saw to Nikolay Glushkov, one of Berezovsky's oldest friends, saying that she believed Berezovsky was murdered.
"Boris was strangled. Either he did it himself or with the help of someone. [But] I don't believe it was suicide. This was not just a normal death," Glushkov told The Guardian.
Berezovsky was reportedly paranoid about security because of several previous attempts on his life.
He surrounded himself with highest levels of security available and his bodyguards included ex-spies from the Israeli secret service Mossad, The Sun reported. When the tycoon traveled outside the UK, his guards were often armed. For years he avoided public airlines and only used a private jet.
Despite speculation, Thames Valley Police Detective Chief Inspector Kevin Brown noted that "it would be wrong to speculate on the cause of death until the postmortem has been carried out. We do not have any evidence at this stage to suggest third-party involvement."
Autopsy results will be available as soon as Tuesday, FederalPress reported.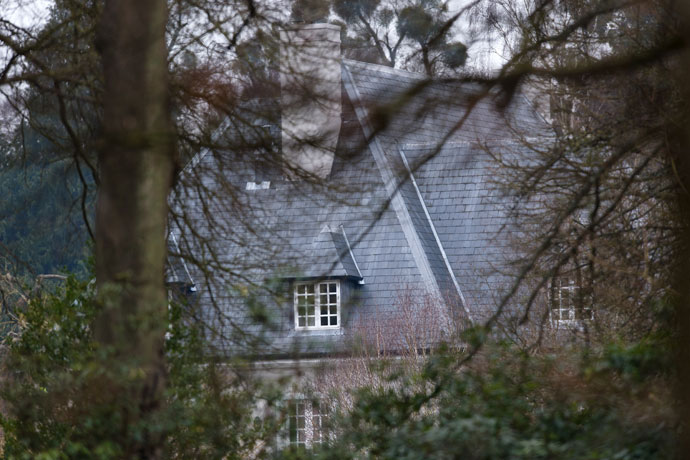 Reports of heart attack
RIA Novosti cited a source close to Berezovsky, claiming he had died of a heart attack, having recently undergone treatment for various health problems in Israel.
Berezovsky's last known interview to Forbes magazine revealed just how distraught the former billionaire was. He was avoiding talking about business and politics, instead feeling very nostalgic about returning home to Russia. He claimed he had "lost meaning in life," and that he was very nostalgic about Russia, to which he wanted to return, adding he had "underestimated how important it was to him." He spoke about being uncomfortable as an immigrant in the UK.
Commenting on the news from London, President Putin's spokesman Dmitry Peskov that recently Berezovsky had wrote a letter to Putin, asking the president for forgiveness for his "mistakes" and permission to return "to [his] motherland."
In reference to that letter, political analyst Sergey Strokan of Russia's Kommersant newspaper says that Berezovsky "probably tried to make a deal with Putin, thinking he could do it in the way it was done in the time of Yeltsin, through such behind-the-scenes deals."
Suicide theory
There had also been claims that the tycoon committed suicide, in light of his heavy debts, major unsuccessful lawsuits and a subsequent battle with depression, according to lawyer Aleksandr Dobrovinsky.
Berezovsky's death comes only a few months after his high-profile court battle with former oligarch and business-partner-turned-foe, Roman Abramovich – owner of the Chelsea Football Club. In what many believe to be a desperate bid to escape total bankruptcy, Berezovsky accused Abramovich of blackmail and breaches of trust and contract in a dispute over the ownership of the profitable oil company Sibneft. He ended up losing the US$5.6-billion court battle, on top of which he was ordered to pay Abramovich's $56 million in legal costs.
This is widely believed to be the final straw on the way to depression. His son-in-law reportedly backed the claim, further noting that he failed to keep in touch with friends and acquaintances, and often chose to stay at home rather than go out.
Considering the possibility that Berezovsky had committed suicide, Journalist Ben Aris, who has been interviewing him on and off for 15 years, believes that on top of all his other troubles, "he was finding it very difficult to adapt business-wise to working out of Russia. British banks, finding out that it was his money they were holding, would often close [his accounts] and cancel him", argues Aris.
"The whole model of being connected and pulling strings inside the Kremlin in order to make money just doesn't work in London...so his business was sliding backward slowly...he just gave up his office since he had this court order slapped, [which] froze $200 million of his money. So the suicide speculation makes sense as, clearly, it wasn't going well."
Berezovsky made headlines earlier this week, after news broke that the tycoon was auctioning off an Andy Warhol portrait of Soviet leader Vladimir Lenin. The oligarch was planning to sell his limited edition 'Red Lenin' print in hopes of paying off creditors and legal bills, The Times reported. The 1987 portrait has been estimated by Christie's to be worth between $45,000 and $75,000, and is reportedly in excellent condition.
Dobrovinsky says many of Berezovsky's friends are very extremely skeptical about the suicide theory.
Journalist Mikhail Leontyev also expressed doubt. "If a man obsessed with himself was going to commit suicide – he would make it known to the whole world."
Moscow may consider holding Boris Berezovsky's funeral in Russia, should the relevant request be received, Peskov told RIA Novosti.
Berezovsky wanted to be buried near a Moscow Region church where he was baptized, former Secretary of Russia's Security Council Ivan Rybkin told Russian media.
You can share this story on social media: