31 dead in anti-militia clashes in Benghazi (PHOTOS, VIDEO)
A protest rally against outlaw militias in Benghazi, Libya, has turned into a violent shootout, leaving dozens dead and injured. Since the end of the country's civil war in 2011, Libyan authorities have been unable to force former insurgents to disarm.
Benghazi residents massed outside the base of Libya Shield – a pro-government security militia – on Saturday to demand the group disarm and submit to the authority of Libya's security forces. The gunmen, many of whom were reportedly foreign nationals, refused the demands and opened fire after protesters started throwing stones.
Medics say that at least 31 people died and some 90 were wounded in the shootout, according to Reuters. Many were rushed to local hospitals. A large number of ambulances were reported at the scene, where a plume of black smoke could be seen after vehicles were set on fire.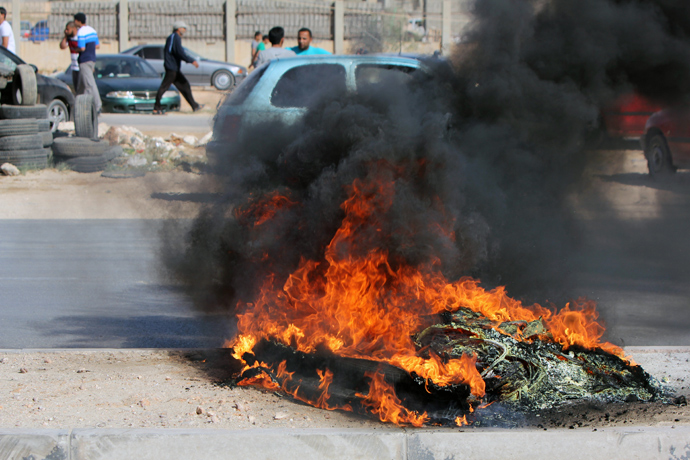 The violence abated after Libyan army special forces arrived at the scene in trucks.
Libya Shield representative Adel Tarhuni blamed the protesters for the violence, saying that armed demonstrators had fired at militia members, killing one militia fighter and injuring seven.

The country's Chief of Staff Major General Yousef Mangoush tabled his resignation following the attack.

The militia operates under authority of the Libyan Defense Ministry and is accountable to the Ministry for its actions, the spokesperson maintained.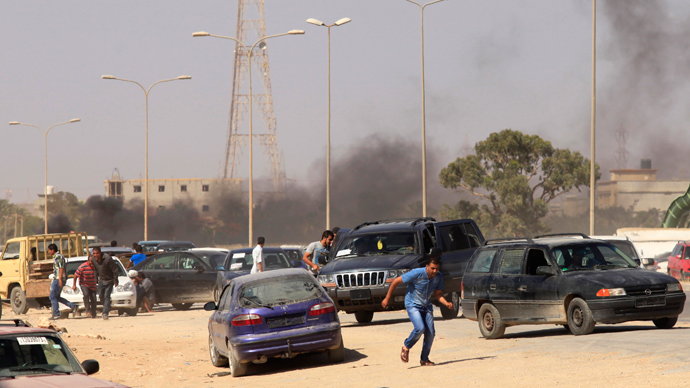 Libyan authorities have been yet unable to rein in the fighters who took part in the ouster of longtime strongman leader Muammar Gaddafi. Though some militants pledged loyalty to the government, a number still only obey their direct commanders, resulting in serious tensions in the country.
After the bloody civil war in 2011, Libya's central government is still weak, and a beleaguered government transition sparks clashes on a regular basis. There are also troves of weapons left over from the civil war, which armed militias use to enforce their authority in the country's rural regions.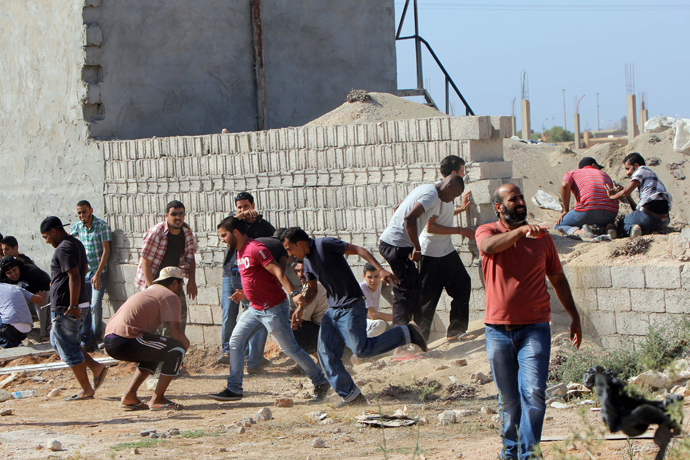 In late April, a large group of heavily armed men in pickup trucks with mounted machine guns surrounded Libya's Justice Ministry, demanding the resignation of any officials who served in the regime of deposed Gaddafi.
In March, gunmen barricaded members of the General National Congress (GNC) – the legislative authority of Libya – inside parliament for hours, urging lawmakers to ban Gaddafi-era officials from pursuing political careers. Once the siege was lifted, gunmen targeted GNC chief Mohammed Megaryef's motorcade, although no one was injured in the assault.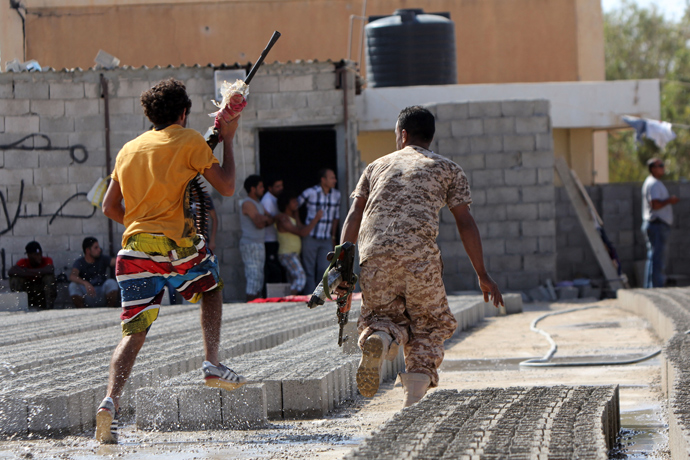 You can share this story on social media: