Governor's blog posting leads to identity theft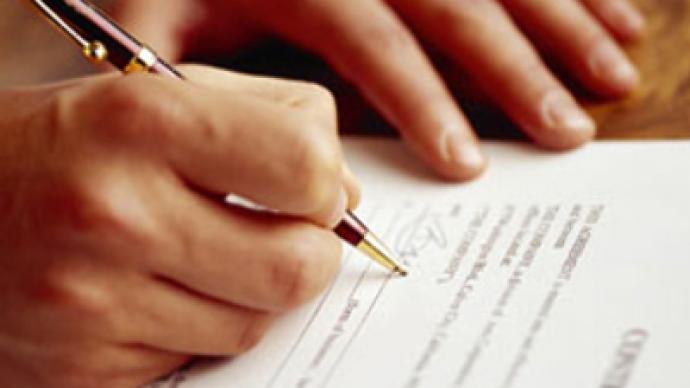 Kirov Governor Nikita Belykh, who just got a reprimand from President Dmitry Medvedev for tweeting during an official meeting, has also become victim of his own blogging activity.
Belykh wrote an entry describing how he became a blood donor in April this year. In the post he made a link to a scanned-in PDF copy of his certificate.
This was just what a woman in the northern Russian city of Vologda needed to falsify a similar document – in Russia blood donors have the right to a day off of work. The woman saved the certificate on her computer and made the necessary changes in a photo editing program. She added in her name and a relevant date, printed the copy and gave it to her boss.
But the director decided to check the authenticity of the document and sent an enquiry to the Health Department of the Kirov region. The reply was that the certificate that matched this number was issued earlier to Nikita Belykh.
The Health Department is going to hand over the fraud evidence to local law enforcement bodies. While Belykh says the incident is shameful, he added, "That's what you get for giving free access to documents. It's both funny and sad," he wrote in his blog.
You can share this story on social media: