Belgian police raid homes in connection with Syrian terror groups recruits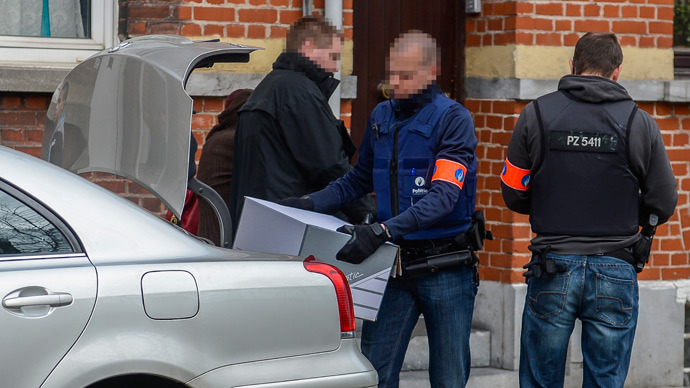 Belgian police stormed 46 homes in the northern city of Antwerp and detained at least one man for allegedly recruiting volunteers to fight in Syria's civil war.
Authorities revealed that the detained individual was the leader of Sharia4Belgium, Fouad Belkacem.
"We have indications that Sharia4Belgium was sending people to Syria to join terrorist groups there," Reuters quoted a spokesperson for Belgium's federal prosecutors as saying.
Prosecutors had declined to confirm whether anyone else has been arrested.
Sharia4Belgium is known as a Salafist group opposed to Syria's President Assad.
Foreign insurgents have been playing an increasing role in Syria's civil war that began in March 2011 with street protests against the rule of Assad. Belgian authorities became concerned after it was reported that about 80 Belgians joined opposition fighters in Syria.
According to the latest study, hundreds of European Muslims have joined the Syrian rebels in their fight against the regime.
The International Centre of for the Study of Radicalization (ICRS), using open sources, estimates up to 5,500 foreign fighters have traveled to Syria since the beginning of the uprising. Of them, about 10% come from Europe.
The fighting in Syria continues to escalate as the Syrian government's troops battle opposition forces in the districts neighboring the capital, Damascus.
The civil conflict has lasted for over two years, claimed more than 70,000 lives and displaced almost 4 million people, according to the UN.
You can share this story on social media: