Jail sentence of Lukashenko's ex-rival politically motivated – international community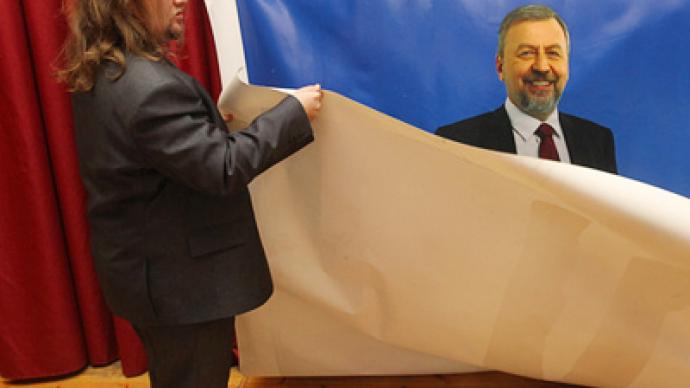 American and European authorities have denounced the five-year prison sentence handed to former Belarusian presidential candidate Andrey Sannikov and stressed they consider him and other detained ex-candidates as political prisoners.
The sentence is an act of revenge by Lukashenko's regime for Sannikov's courage and openness, says President of the European Parliament Jerzy Buzek, as quoted by RIA Novosti news agency."Andrey Sannikov was convicted because he had stood firm on the truth and defended the democratic future of his country," Jerzy Buzek said. Meanwhile, the US State Department spokesman Mark Toner has released a statement condemning the May 14 conviction of presidential candidate Andrey Sannikov and other activists in Belarus. "We consider the five presidential candidates – Vladimir Neklyaev, Andrey Sannikov, Vitaly Rymashevsky, Nikolay Statkevich, Dmitry Uss – and other activists who are being tried after having been arrested following mass riots on December 19, to be political prisoners. The verdicts voiced on May 14 and ongoing trials are most obviously politically motivated," Toner said.Denouncement of the ruling also came from Germany and Britain. Germany's Foreign Minister Guido Westerwelle condemned the court's verdict as "the political will of Lukashenko" with Britain calling the trial "a new low for the rule of law in Belarus".In the meantime, the Italian Foreign Ministry spokesman Maurizio Massari expressed concern over the verdict to the "main leader of the Belarusian opposition"."The sentence is politically motivated and runs contrary to the European principles of rule of law," said Massari. Earlier, European Union foreign affairs chief Catherine Ashton also condemned the ruling and warned of the "readiness of the EU to consider further targeted restrictive measures in all areas of cooperation."The former Belarusian presidential candidate was sentenced on Saturday to five years in a high-security prison for organizing a mass protest in the capital Minsk last year.Andrey Sannikov pleaded not guilty and said the whole case was highly politicized.
You can share this story on social media: