Belarusian opposition leader asks Prague for political asylum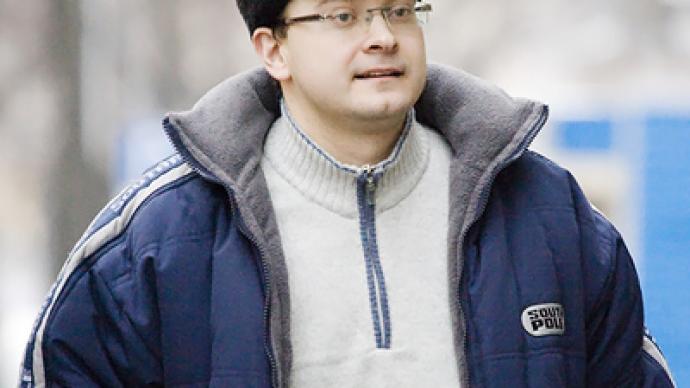 Former Belarusian presidential candidate Ales Mikhalevich, who is charged with organizing mass disorder in Minsk during post-election demonstrations in December, has asked for political asylum in the Czech Republic.
The Czech Foreign Ministry spokesman Vit Kolar told BelaPan news agency that the process of obtaining the asylum has already began. "Mikhalevich feels well and is currently in a refugee camp on the outskirts of the city of Brno," he said. Earlier, the information was also confirmed by the Czech Foreign Minister Karel Schwarzenberg."I personally know Mr Mikhalevich and I am confident that the Czech Republic should grant him asylum as it is in line with our traditions. Mr Mikhalevich shares same values as we do and I appreciate his courage," quotes RIA Novosti citing Schwarzenberg's interview with newspaper Pravo.According to earlier reports, the 35-year-old fled to Prague through Russia and Ukraine. In a message he posted in his LiveJournal blog on March 14, the opposition presidential candidate said he was "in a secure place, out of reach of the Belarusian KGB (State Security Committee)". Mikhalevich vowed to continue his fight against torture in Belarus and for the release of all those who were detained on "political motives".On Thursday, Mikhalevich's wife Milana told BelaPAN she had no plans to leave Belarus with her two children. Mikhalevich was among six other presidential candidates arrested in Minsk on the night of December 20, when opposition supporters took to the streets to protest of election result which secured Aleksandr Lukashenko a fourth term in office. The rally was violently suppressed by riot police. Over 600 people were detained. Mikhalevich was released two months later, on February 19, on written undertaking not to leave the place. Several days later, the politician stated he was tortured while in custody and pledged not cooperate with the Belarusian KGB, "who are ready for anything" and act illegally, cited opposition website Charter'97.The ex-opposition candidate is among 37 people who face criminal charges in a case opened after the December 19 protest rally. Among the suspects are ex-presidential candidates Andrey Sannikov, Vladimir Nelkyayev, and Vitaly Rymashevsky. On Friday, charges were brought against two other former presidential candidates – chairman of the Belarusian Social Democratic Party Nikolay Statkevich and Dmitry Uss. The politicians are accused of organizing "mass disorder" and may face up to 15 years behind bars if found guilty."The investigation into this criminal case has yielded irrefutable proof, including evidence and testimony given by witnesses and others accused, and photos and video materials indicating the suspects' involvement in the organization of the December 19, 2010 mass riots," Konstantin Shalkevich, acting head of the information and public relations department of the Belarusian Interior Ministry, told Interfax.
You can share this story on social media: