Wheelchair user blasts Beijing airport, injures himself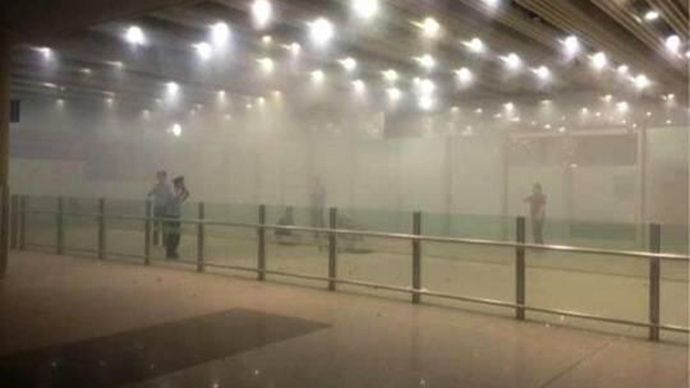 A man in a wheelchair was responsible for an explosion that rocked Beijing Capital International Airport, Chinese media said. He allegedly attempted to blow himself up to protest a brutal police beating that left him disabled, Twitter reports claimed.
The suspect behind the blast in the arrivals hall of terminal three of the Beijing airport has been identified as 34-year-old Ji Zhongxing from Shangdong, CCTVNews reported. The Sina Weibo microblog of state broadcaster China Central Television said a man detonated a package of black gunpowder used to make firecrackers just outside the international arrivals exit.
Local media quoted by the South China Morning Post said the man was rushed to hospital. He is being treated for injuries, according to officials.

Another batch of live photos of the Beijing Airport wheelchair bomber: pic.twitter.com/h4XX3MWFSY

— Richard Lai (@richardlai) July 20, 2013
Photos taken by one of the witnesses at the scene of the incident showed a man in a wheelchair, waving his arms in the air with a white object in one hand. Another photo supposedly taken shortly after the blast showed security staff attending to someone on the ground and an overturned wheelchair lying nearby.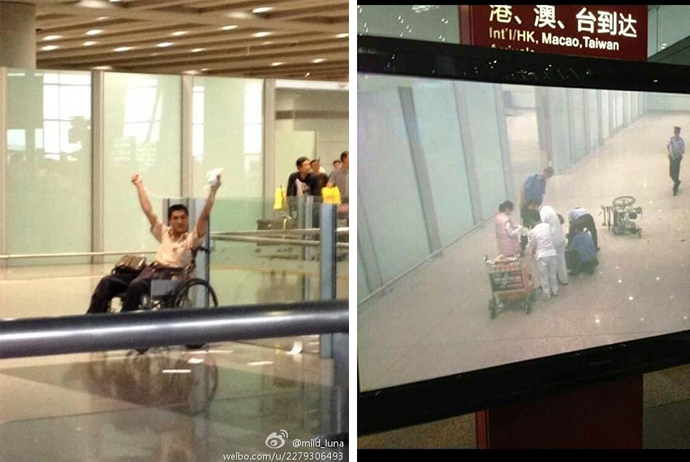 Witnesses quoted on Twitter claimed the wheelchair-bound man waved his hands and shouted in an apparent attempt to attract attention before detonating the device. 

Xinhua also cited witnesses as saying the man was handing out leaflets with unspecified complaints before the blast. 
Chinese activists and rights lawyers later posted online what they say is a petition by Zhongxing suggesting the bomber was protesting the brutal beating he allegedly received at the hands of police in Guangdong province's manufacturing hub of Dongguan in 2005.
Bomber Jin Zhongxing was running an unlicensed tuk-tuk service and was stopped and beaten and disabled in 2005, according to his letter.

— Yifan Zhang (@yifanxxx) July 20, 2013
Twitter user Yifan Zhang also posted an extremely graphic photo which he claims shows Zhongxing after the beating that left him paralyzed. The Twitter user also linked what he said was the crippled man's blog, quoting his last entry as saying, "almost without hope, petition road endless."

No flights were affected and order has been restored at the airport. 
Explosion in Beijing airport :O pic.twitter.com/GbxPCFEJur

— 夛渡釜 (@exoabstyle) July 20, 2013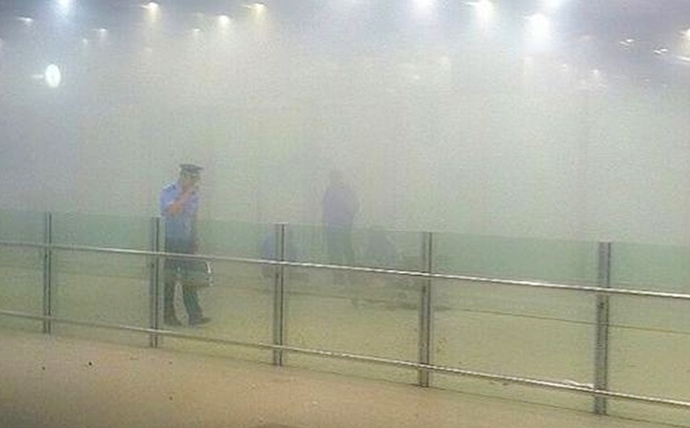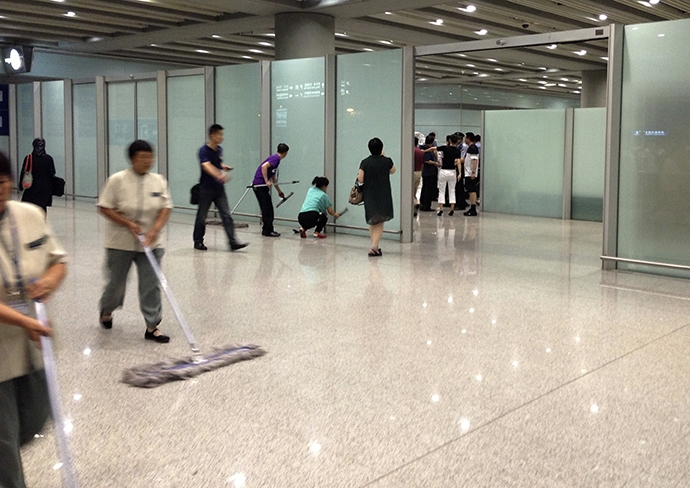 You can share this story on social media: