Thousands protest UK's 'bedroom tax' (PHOTOS)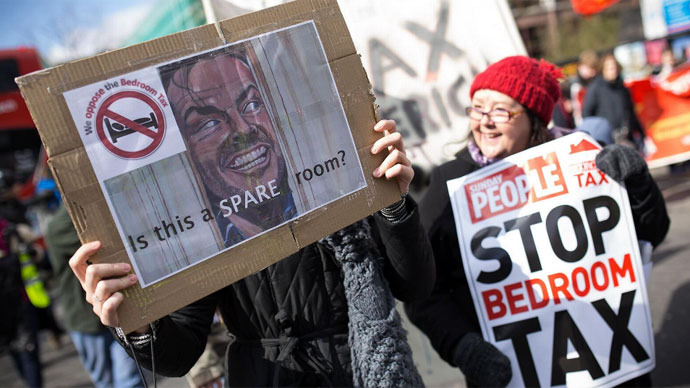 Thousands have taken to the streets across the UK to protest the proposed "bedroom tax" that intends to cut some housing benefits for occupants with a spare room in their home.
In Glasgow, around 2,500 people, including trade unionists and people from disabled groups, packed the city Centre while approximately 1,000 people demonstrated outside Downing Street and Trafalgar square in London. Another thousand descended on the Scottish capital, Edinburgh.

Under the new measure that will apply from 1 April 2013 to tenants of working age, welfare reforms would mean a cut of a fixed percentage. It will be set at 14 per cent for one extra bedroom and 25 per cent for two or more extra bedrooms, of the Housing Benefit eligible rent. This means that those affected will lose an average of £14 a week. Housing association tenants are expected to lose £16 a week on average.

According to the National House Federation, new measures will affect some 660,000 working-age social tenants – 31 per cent of existing working-age housing benefit claimants in the social sector.

But protesters say that the policy will disproportionately affect disabled people and women, and could lead to evictions.

Policymakers also question the economic behind the move, "the bedroom tax is one of these once in a generation decisions that is wrong in every respect," David Orr, the head of the National Housing Federation said in a blog.

"It's bad policy, it's bad economics, it's bad for hundreds of thousands of ordinary people whose lives will be made difficult for no benefit – and I think it's about to become profoundly bad politics."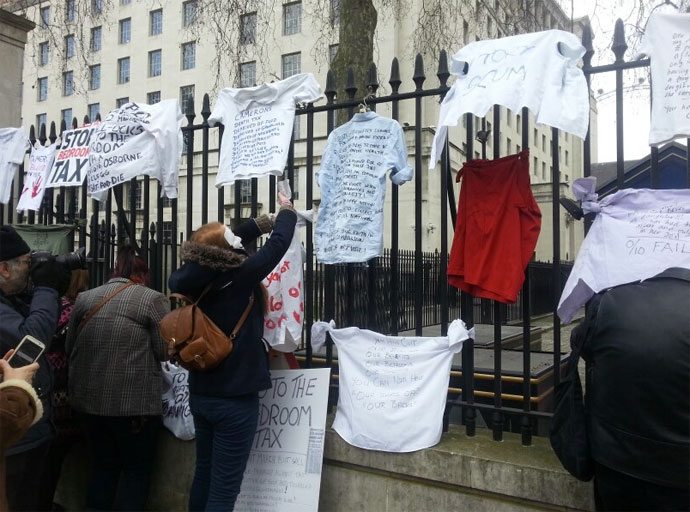 You can share this story on social media: