Hot air balloon with tourists crashes in Cambodia, 7 injured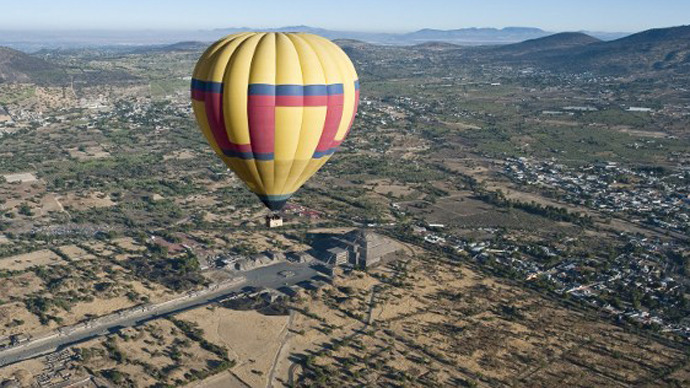 A hot air balloon with tourists onboard has crashed in Cambodia leaving seven people injured, including two Russians. A Ukrainian passenger was reported to be in a serious condition.
Squally wind is suspected to be the main reason for the crash. The balloon was at a height of approximately 300 meters when the problem occurred.
"Thanks to the pilot's skills we've survived, but the hot air balloon itself was completely damaged," one of the tourists, Maksim Vasin, told RIA Novosti news agency. "A tourist from Ukraine sustained serious injuries while other people who were with us also received minor injuries," he added.
Vasin, who was with his son, 11, said that despite the obvious physical trauma suffered by all the people on the balloon the Cambodians only provided first aid to the Ukrainian tourist. Moreover, he said, the organizers still demanded payment for the "flight".
Ukraine's Ministry of Foreign Affairs said it was checking the information from Cambodia.
The incident happened in the tourist town of Siem Reap, in north western Cambodia, not far from the Angkor Wat complex, the largest Hindu temple complex and the largest religious monument in the world.
Back in February a similar hot air balloon flight in the Egyptian ancient town of Luxor ended in tragedy. Nineteen people died as the balloon exploded and crashed to the ground. Following the incident hot air balloon flights have been halted in Egypt until April, 1.
You can share this story on social media: