US soldier behind Afghanistan massacre laughs at murder charges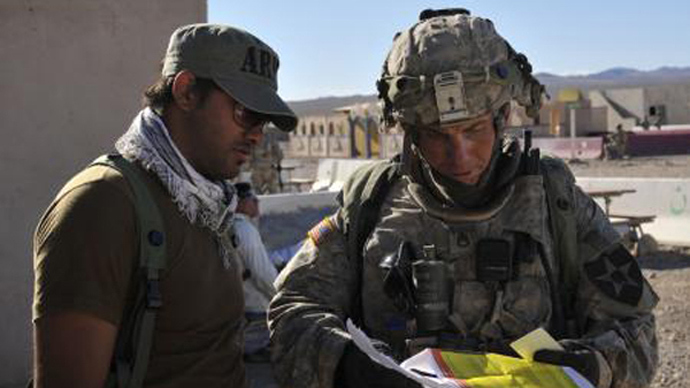 Sgt. Robert Bales and his wife laughed at the charges brought against him for the murder of 16 Afghan civilians in a phone conversation. Prosecutors say they have a recording of the exchange which they will use to demonstrate Bales' lack of remorse.
The father of two from Ohio faces a potential life sentence after he pleaded guilty to murder to avoid the death penalty back in May. Court proceedings began this week to sentence Robert Bales for his crimes.
He is charged with 16 counts of premeditated murder and six counts of attempted murder for the attack on two villages in the province of Kandahar in March 2012. Among the victims there were nine children.
Prosecutors told the judge during Monday's hearing that they would play a recording they had obtained in which Robert Bales and his wife laugh at the charges. The pair also allegedly discuss a possible book deal for Bales' spouse.
"It certainly goes to evidence in aggravation, the attitude of lack of remorse," Lt. Col. Rob Stelle told the judge.
Bales' lawyers have argued that the recording was taken out of context and as such is not viable evidence of the defendant's lack of remorse, while Judge Col. Jeffery Nance said he will listen to the full recording before deciding whether it can be used in sentencing.
The prosecutors have flown nine Afghan civilians from Kandahar Province to testify during this week's sentencing.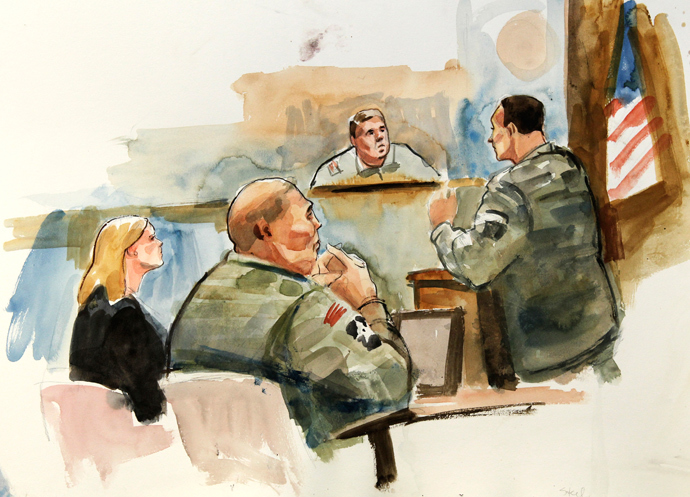 They will give spoken testimonies of the killings through a translator. A number of villagers already testified via video link in last year's trial, including two boys who described how they begged for their lives, shouting "We are children! We are children!"
Bales told the court during his plea hearing last year that there was "not a good reason in this world" for his actions and acknowledged his crimes.
In light of his guilty plea, Bales' attorneys have called on the court to be lenient with the decorated sergeant. They claim that a history of post-traumatic stress disorder, Bales' fourth consecutive deployment and a traumatic brain injury rendered their client unstable.
"Our general theme is that Sgt. Bales snapped," said John Henry Browne, one of his civilian attorneys. "That's kind of our mantra, and we say that because of all the things we know: the number of deployments, the head injuries, the PTSD, the drugs, the alcohol."
Bales' had reportedly been drinking and was under the influence of steroids and valium when he left the Kandahar military base on the night of March 11. He slipped out before dawn and rampaged through a small nearby village, called Alkozai, with an M-4 rifle, massacring its inhabitants. He then returned to the base and woke up one of his compatriots to tell him about the attack. The solider did not believe Bales' claims and went back to sleep. The sergeant subsequently left the base and began his attack on the second village of Najiban.
The incident provoked furor among the Afghan population sparking mass protests calling for Bales' to be tried under Afghan law.
You can share this story on social media: