Bahrain Shiite majority demands transitional government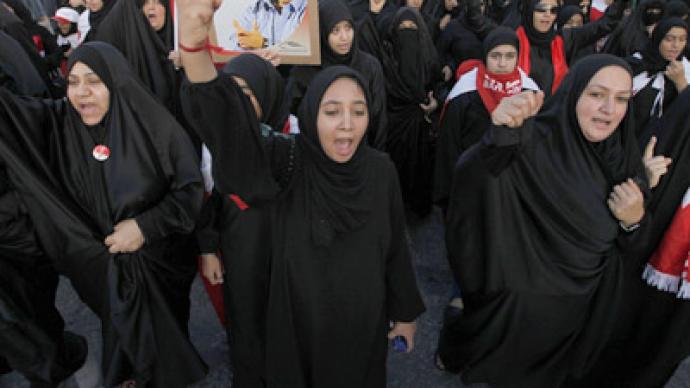 A number of Shiite rallies have been held across Bahrain as thousands of protesters demanded a transition government and the ousting of the prime minister who has been running the island since 1974.
Demonstrators gathered in Diya village near the capital Manama carrying flags and chanting "Resign, Khalifa!", while west of the capital, in the village of Sanabis a rally assembled near the Pearl Monument also calling for change. In the meantime, Bahraini men and women waved the national flag and chanted during an anti-government demonstration in the western Manama suburb of Jidhafs.Though police regularly use violence to disperse crowds of protesters, Bahrainis have continued to protest, demanding greater rights and freedoms from a ruling Sunni minority.  More than 80 people have died in the unrest since the pro-democracy protests, led by the country's Shiite Muslim majority, erupted in February 2011.
You can share this story on social media: