'Radical writing': US teacher deported from Bahrain for anti-govt tweets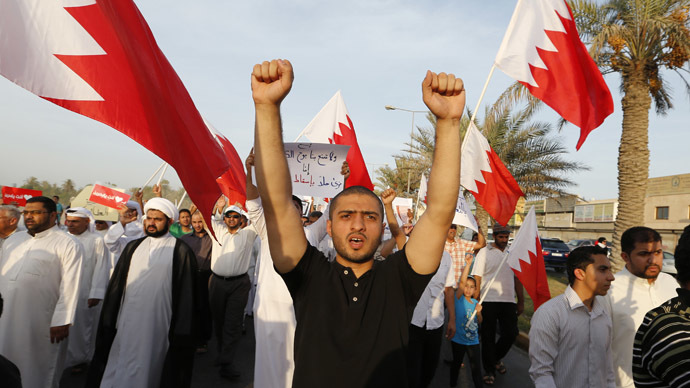 A teacher has been expelled from Bahrain for allegedly posting anti-regime messages on Twitter and other internet sites. The Bahraini government decried the US citizen, who they claim has links to Hezbollah, for 'inciting hatred' towards the royal family.
Bahrain's Ministry of State for Communications announced that Erin Kilbride had been deported on Saturday for her inflammatory internet posts. Numbered among her alleged crimes were writing "radical" tweets and publishing articles for media outlets with links to Hezbollah in violation of her status as a teacher.

"She has published a number of articles for online media, including Lebanon's Hezbollah-linked As-Safir newspaper and the illegal Bahrain Center for Human Rights Newsletter, among others," said the statement by the ministry. The subject matter that Kilbride posted was "deemed to incite hatred against the government and members of the Royal family," added the Ministry of State for Communications.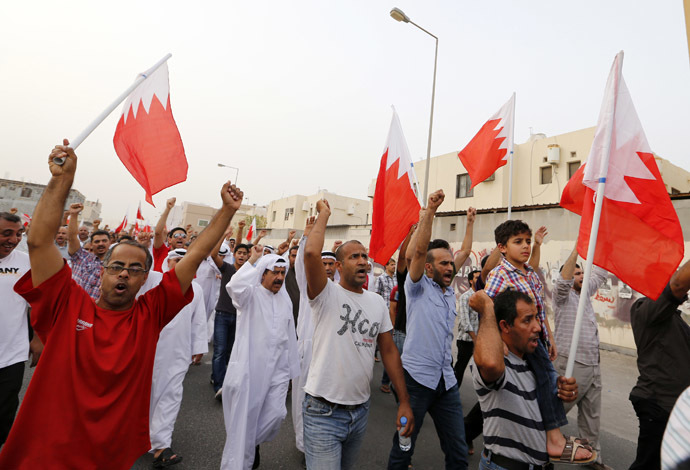 The statement also informed that a Kilbride's landlord had told authorities that the US citizen had a Hezbollah flag in her apartment. At the beginning of August the Bahraini authorities outlawed all websites with links to Hezbollah, Al-Qaeda and a number of other groups.

The deportation of Kilbride is the latest in a series of crackdowns on dissent in the Gulf country where protests against the monarchy have raged since 2011. Earlier this month Bahrain's King Hamad signed a decree effectively prohibiting opposition protests in the country's capital, Manama.

The decree will "ban organizing protests, rallies, gatherings or sit-ins in Manama, with the exception of sit-ins outside [offices of] international organizations" in the capital held with written police authorization, according to Bahraini state news. 

The move comes ahead of a major opposition rally on August 14, amid calls from the Shiite-led protesters for the ouster of the government. In response, authorities have warned that demonstrators would meet with the "force of the law" and be severely punished.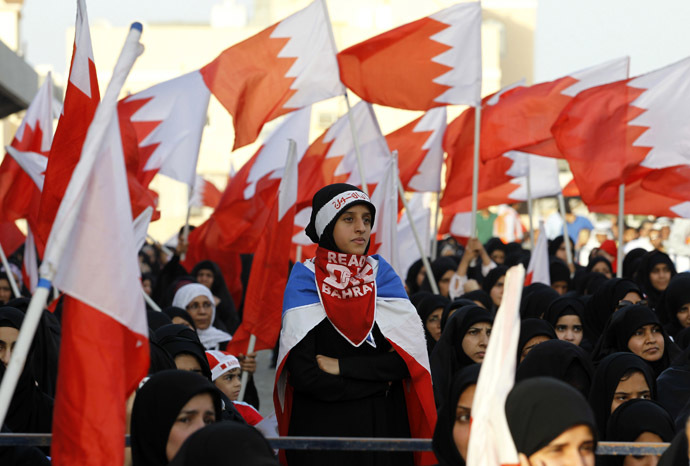 Anti-government demonstrations calling for more freedoms for Bahrain's Shiite majority have become an almost daily occurrence. They protest the heavy handed tactics employed by the Sunni minority rulers to crackdown on dissent in the Gulf kingdom.

Since the protest movement emerged over two years ago the International Federation for Human Rights estimates that around 80 people have been killed.

Several Bahrain-based human rights groups have appealed to international organizations to come and observe the August 14 protests in view of what they describe as a "rapidly deteriorating" human rights situation in the country.

Bahrain, which hosts the US Fifth fleet, has come under sharp criticism from international human rights organizations. Middle East and North Africa Director for Amnesty International Philip Luther said that there are fears these "draconian measures will be used in an attempt to legitimize state violence."