Bahrain bans protests in capital ahead of major anti-govt demonstration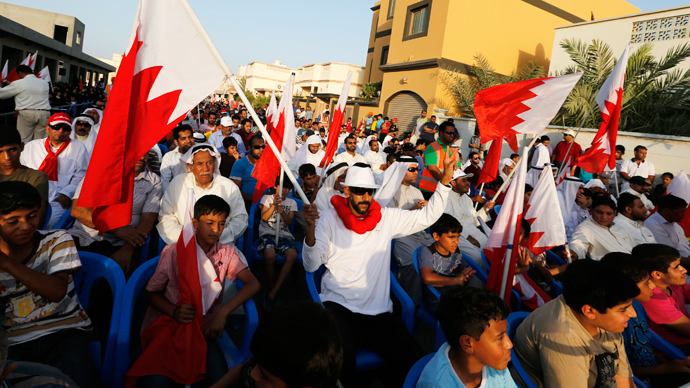 Bahrain's King Hamad, whose Gulf kingdom has been rocked by Shiite-led protests since 2011, has banned protests in Manama with an amendment to a law on public gatherings ahead of a major opposition rally scheduled for mid-August, BNA reported.
The royal decree modifies the law to "ban organizing protests, rallies, gatherings or sit-ins in Manama, with the exception of sit-ins outside [offices of] international organizations" in the capital held with written police authorization, according to the agency.

Tensions in the kingdom have been escalating ahead of a major opposition rally. Following in the footsteps of demonstrators in Egypt, who ousted Islamist President Mohamed Morsi, protesters in Bahrain have called for demonstrations against the government on August 14. Local authorities warned the protests would come against the "force of the law" and would be severely punished.

The authorities report a growing number of shootings and bombings targeting police stations and patrols in Shiite villages outside Manama, blaming "terrorists" for the attacks, according to AFP.

Recent clashes saw attacks on a Bahraini lawmaker's house and on a mosque in a district where many members of Bahrain's royal family live.

The kingdom was rocked by protests in 2011 by the country's majority Shiite Muslims calling for more freedoms in the minority Sunni-ruled country.
Although the government, backed by Saudi Arabia, managed to suppress the protests very quickly, near daily clashes between security forces and protesters still occur.

At least 80 people have been killed in Bahrain since anti-regime protests erupted two years ago, according to the International Federation for Human Rights.

Young protesters frequently take to the streets during late-night hours in Bahrain. But the demonstrations have been so far confined to Shiite villages surrounding Manama.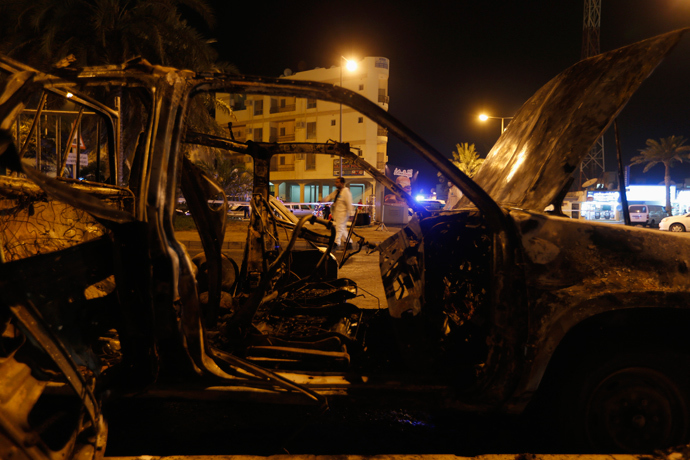 King Hamad also amended a juvenile law to hold guardians responsible for "the social dangers facing minors taking part in demonstrations," with penalties against the guardians of minors toughened.

They will be given a warning the first time a juvenile is caught taking part in protests. If the act is repeated, the minor will undergo vocational training or will be sent to a social care center. Meanwhile, their guardians will be jailed for a minimum of one year, fined, or both.

Earlier this month Bahrain's King Hamad also issued stiffer penalties for "terror acts".

Critics fear the toughened laws could be used against peaceful protesters, not just those committing "terrorist" activities.

"They also provide for banning sit-ins, rallies and gatherings in the capital, Manama," spokesperson for the UN High Commissioner for Human Rights, Cécile Pouilly, said in a statement on Tuesday.

Under a new law, suspects convicted for bomb attacks may face life imprisonment or death in cases of casualties, BNA reported. The crimes previously carried unspecified jail terms.

On top of this, local authorities will have a right to revoke the citizenship of anyone found guilty of committing or inciting a terror act.

Despite the toughened measures, the opposition is determined to hold protests on August 14. On Tuesday international NGOs and several Bahrain-based human rights groups described the human rights situation in the country as having "rapidly deteriorated".  In their open letter they urged human rights organizations to visit Bahrain over the coming week to monitor the ongoing protests.