Bahrain jails anti-regime activists, overturns appeals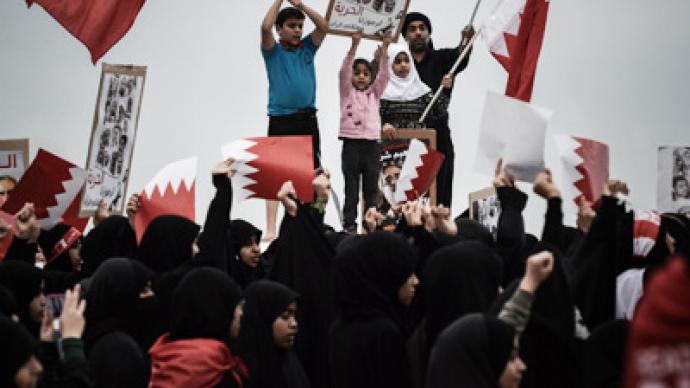 A top Bahraini court has overturned an appeal by 13 anti-regime activists on their sentences for protesting in 2011. The ruling could lead to further unrest by majority Shiite Muslim groups pushing for democracy in the Sunni-ruled kingdom.
Eight of the activists received life sentences for "plotting to overthrow the state" by participating in 2011's anti-government protests. The other sentences ranged from five to 15 years in prison. "This verdict is final, there are no more appeals possible, it is the last stage of litigation," lawyer Mohammed al-Jishi told Reuters by telephone from a court in the nation's capital Manama.Human rights groups are calling for the activists' release, claiming that no evidence was presented to show the leaders participated in any violence during the demonstrations in February and March 2011.The ruling is likely to provoke heavy criticism from international human rights groupsThe 13 whose appeals were overturned were originally part of a group of 20 activists taken into custody in 2011, eight of whom received life sentences. All of the suspects were initially convicted by a military tribunal of conspiring against Bahrain's Sunni royal family and "setting up terror groups to topple the regime." They then lost an appeal in civilian court a year later last September, following which only thirteen resolved to appeal again.Unrest in the island kingdom began in February 2011 at the outset of the Arab Spring, when pro-democracy movements began to hold protests in Manama. The demonstrators also demanded an end to the discrimination of Bahrain's Shiite majority by the ruling Sunni monarchy.Activists occupied a central monument in the Bahraini capital for a month. Bahraini rulers then called a state of emergency, and brought in soldiers from surrounding Gulf kingdoms as part of a brutal police crackdown on public dissent. Bahrain, which is home to the US' fifth naval fleet, has seen a recent outbreak of protest before New Year's. Protesters called for the ouster of Prime Minister Khalifa, who has headed Bahrain's government for more than 40 years. Government security forces dispersed the activists with teargas.Violent crackdowns on protesters have become a regular occurrence in Bahrain, during which teargas, stun grenades, rubber bullets and even live ammunition are fired on demonstrators, Amnesty International reported.Despite widespread humanitarian condemnation of the unrest rocking the nation, many nations have been hesitant to comment on the situation. The US has appealed to the nation's rulers to negotiate with the opposition, but has stopped short of openly criticizing the regime.Asma Darwish of the European-Bahraini Organization for Human Rights told RT that the "excessive use of violence" employed by the government showed "no actual intention of the authorities to enhance the situation or to have a real political reform on the ground in Bahrain."Eighty people have been killed and thousands have been arrested since unrest began in Bahrain. A 2011 investigation by the Bahrain Commission of Inquiry also revealed that many Bahraini activists and politicians were subjected to torture while in police custody.
You can share this story on social media: