Bahrain jails 7 protesters as rights group claim 'torture' of activists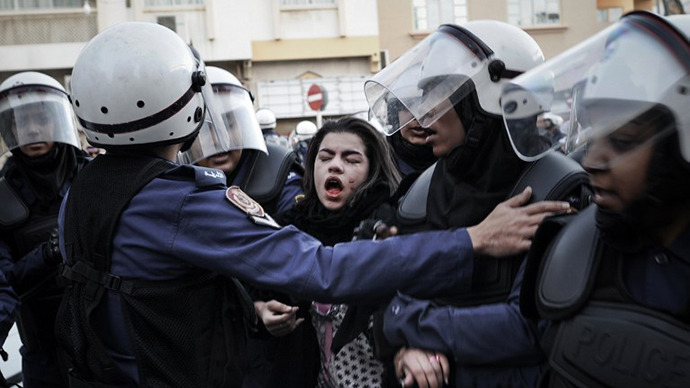 Seven Shia Muslim men, three of whom are minors, have received 10-year jail sentences in Bahrain after being found guilty of attempting to murder police during protests last year. A day earlier, two policemen were acquitted of murdering a protester.
The trial took place on Wednesday. Attorney General  Mhanna al-Shayji said in an official statement that the group were accused of "intentionally attempting to kill policemen in the (Shiite) town of Sitra... using petrol bombs." Seven of the men received jail terms, and 13 others were acquitted.
The men were arrested in the wake of mass protests that took place in February 2012. Human rights groups voiced criticism of the arrests at that time, claiming the detainment was illegitimate, no arrest warrants had been presented, and the confessions of the accused were extracted under torture.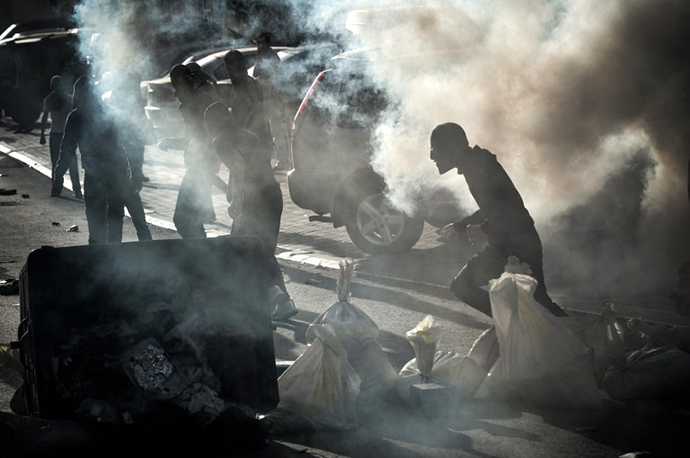 Following the Wednesday ruling, the main Shia opposition bloc Al-Wefaq alleged that all 20 men, including the five minors, were "tortured" during their interrogation and spoke "under duress."
The Bahrain Center for Human Rights also noted that the judge presiding in the case, Mohammed Bin Ali Al-Khalifa, is a member of the ruling family.
In February 2012, violent clashes broke out in Bahrain at the funeral of a teenager killed during protests marking the one-year anniversary of a revolt by the Shia majority against the ruling Sunni monarchy. Police blocked and dispersed  the procession with stun grenades and tear gas.
Protester Fadhel Al-Matrook died of wounds from the police fire. However, the police officers were acquitted on Tuesday – a judge ruled they had no intent to kill, and were performing their duty during protests. Jalila al Sayed, a Bahraini human rights lawyer, described the verdict as "a very sad day for justice in Bahrain," BBC reported.
Bahraini human rights activists have unsuccessfully called on the international community to intervene, in what they described as the suppression of the country opposition.
Bahrain – home to the US Navy's Fifth Fleet – is ruled by a Sunni monarchy, while over 75 percent of the population is Shia. In February 2011, thousands of protesters swarmed the streets of Bahrain's capital Manama, demanding democratic reforms and the resignation of Prime Minister Sheikh Khalifa bin Salman al-Khalifa. At least 82 protesters have been killed since the start of the uprising.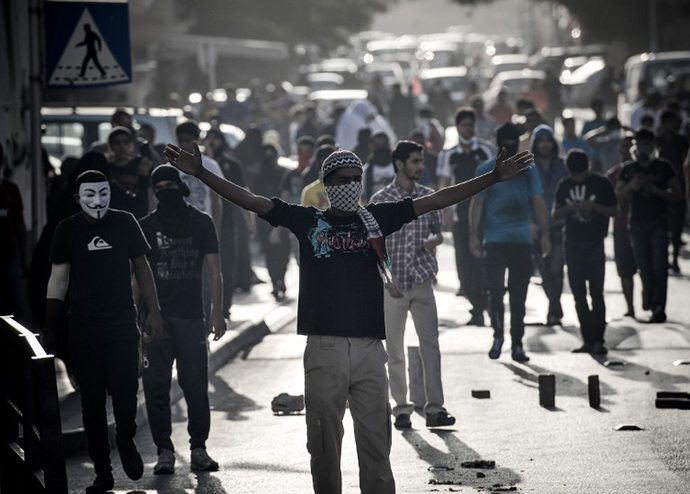 You can share this story on social media: