Bahrain bans 'Anonymous' Guy Fawkes mask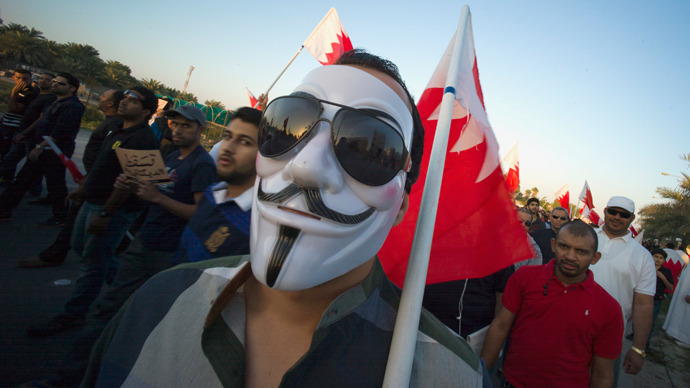 The Guy Fawkes mask – which has come to represent a universal symbol of protest – has been banned in Bahrain. The move is the latest in a series of measures implemented by the Gulf state to quell a two-year pro-democracy uprising.
A ban on orders of the mask – which was popularized by the 2005 Hollywood adaption of the comic book 'V for Vendetta' – has been ordered by the Gulf kingdom's Industry and Commerce Minister, Hassan Fakhro.

The decision was carried out following a request by the country's Interior Ministry, which said the move was in the "public interest," Bahrain's Official Gazette reports.

The ministry has instructed the country's border and port authorities to prevent the masks from being imported, and anyone attempting to circumvent the ban could potentially be arrested.

The measure has been interpreted as an attempt to eliminate a potent symbol against the monarchy's rule. And to deprive anti-government demonstrators of a means of masking their identity.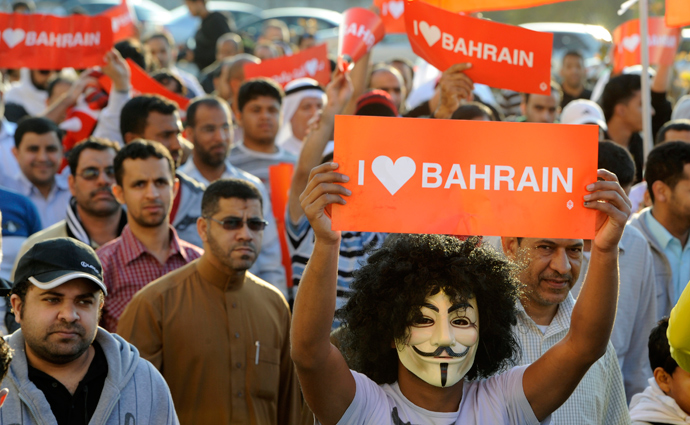 From the 'Occupy' movement in America to Arab Spring uprisings in neighboring states, the mask has become what the comic's illustrator David Lloyd described as a "placard to use in protest against tyranny."

Bahrain is now the second Gulf country to ban the use of the infamous Guy Fawkes visage – the UAE issued a warning proscribing the wearing of the mask on National Day, December 2.
Bahrain, a country where over 75 percent of the country is Shia, is ruled by a Sunni monarchy.In February 2011, thousands of protesters swamped the streets of Bahrain's capital Manama, demanding democratic reforms and the resignation of Prime Minister Sheikh Khalifa bin Salman al-Khalifa.Since the start of the uprising, at least 82 protesters have been killed, including nine children.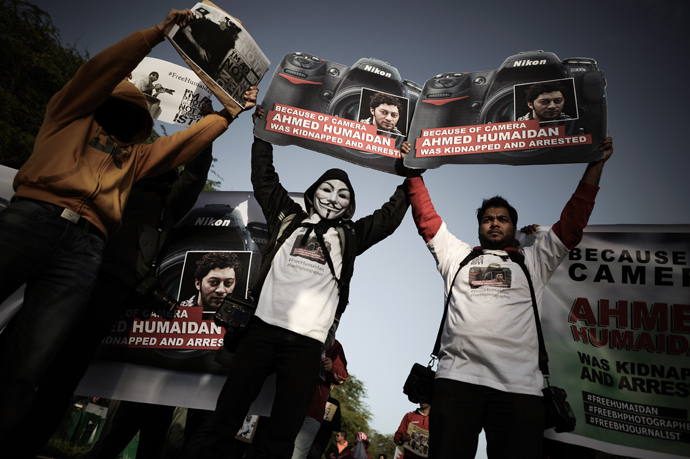 You can share this story on social media: