Bahrain arrests 29 anti-regime protesters (PHOTOS)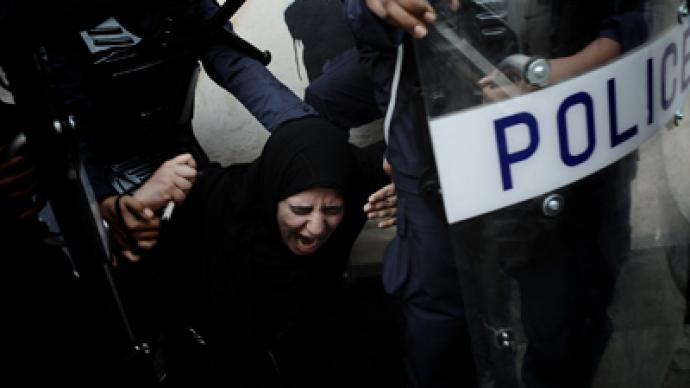 At least 29 people have been arrested in the Bahraini capital, as police clashed with anti-government protests, firing tear gas and stun grenades.
The skirmishes occurred as peaceful demonstrators tried to march towards the center of Manama.There were no immediate reports of casualties.This is the second bout of clashes this month, as the Shiite majority calls for greater rights and democracy from the Sunni monarchy.The clashes on Friday come despite Bahrain's leadership agreeing on Wednesday to accept most of the UN's human rights recommendations, pledging to suppress ethnic violence and improve its treatment of political activists."Use of excessive force is still a tool for suppressing daily protests, with unprecedented use of tear gas during protests and inside residential areas," Maryam al-Khawaja, the acting president of Bahrain Center for Human Rights, said on the sidelines of a meeting of the UN Human Rights Council in Geneva on Wednesday.The tiny Gulf kingdom has seen massive anti-government demonstrations and violent crackdown by government forces with more than 50 people being killed since February 2011.
(AFP Photo / Mohammed Al-Shaikh)
A Bahraini Shiite protester resists arrest by riot police during an anti-government demonstration in the centre of the capital Manama on September 21, 2012(AFP Photo / Mohammed Al-Shaikh)