EU hinders economic development in Abkhazia - president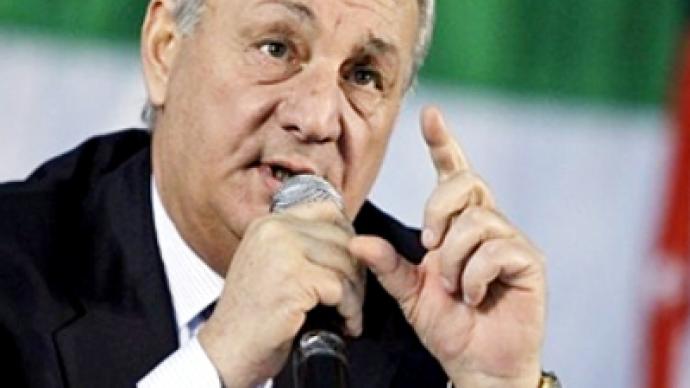 The republic's president, Sergey Bagapsh, calls the attitude of the EU towards his country illogical. He expressed his concerns at a meeting with EU Ambassador for Southern Caucasus Peter Semneby.
Bagapsh pointed out that Europe contradicts its own proclaimed principle of distinguishing political issues from economic ones.
As an example, Bagapsh drew on the incident when Finland's Foreign Ministry banned the company Nokia from buying mobile communication equipment for Abkhazia.
"Everybody has to understand that Abkhazia has to live and develop, develop its business. We'll try to protect the people who work in Abkhazia and make investments in the republic", said Sergey Bagapsh as reported by information agency Interfax.
The president said that the republic would have to turn to other business partners in the Middle East and China for the purchase of the necessary equipment.
In its turn, Semneby said that as a result of heated debates all the countries, members of the EU, have agreed on a certain policy towards Abkhazia and Southern Ossetia. This policy involves non-recognition of the republics' independence but implies communication and development of ties with the countries. He stressed that these measures are not part of a pro-Georgian policy.
In January, Georgia approved a new strategy towards Abkhazia and Southern Ossetia. The program "Participation through cooperation" involves measures of peaceful re-integration of the republics' population into Georgia. The strategy was highly praised by Catherine Ashton, the EU High Representative for Foreign Affairs and Security Policy, however, skeptically received by the Russian Ministry of Foreign Affairs and called overdue.
Abkhazian President ruled out the possibility of discussing this new strategy.
Other issues concerning Abkhazian relations with the international community were raised at the meeting of the EU ambassador with the country's prime minister, Sergey Shamba, reports information agency RIA-Novosti.
Thus, they spoke about the relaxation of rules on obtaining the Schengen visa for Abkhazians. The PM referred to the cases of refusal to issue Schengen visas for Abkhazians as the process "hindering the freedom of movement" and "undermining establishing direct contacts with the outer world".
Another question raised was the presence of international humanitarian organizations in the country. The PM said that too much of a political focus along with pressure from Georgia are the factors getting in the way of the successful operation of these organizations in the area.
You can share this story on social media: