Furry orphans: baby bears need home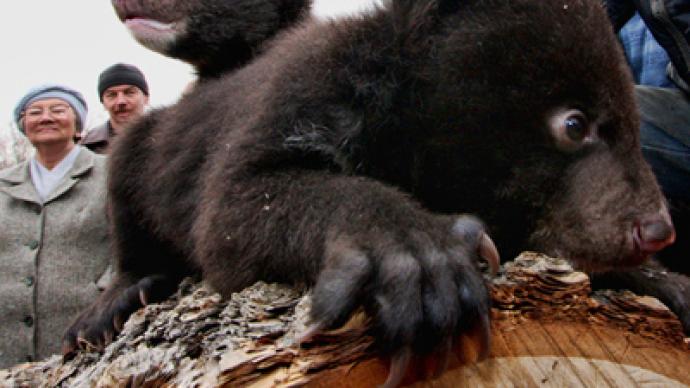 When workers at a zoo in Russia's Far East arrived one morning, the last thing they expected to find were two baby bears in a box at the entrance, waiting to be taken care of.
But without a second thought, they were immediately taken in, and won the hearts of everyone at the zoo.The adorable bundles of fur are no more than three months old. Both males, they apparently had been found in the wild and delivered to the zoo by a hunter. Their mother may have died in an accident or at the hand of a poacher. The young bears had no chance of surviving on their own.Now the two brothers are enjoying almost unlimited freedom, exploring the nearby forest and the territory of the zoo. They are also getting to know all its other residents.And of course at such a tender age they need six meals a day, which include milk and porridge with honey – the bear necessities. The zoo already has a pair of Asian black bears among its animals, so now the director is looking for a new home for the foundlings, where they will go to once they are strong and older.
You can share this story on social media: