Assange to NSA whistleblower Snowden: 'We are winning, but I hope you have a plan'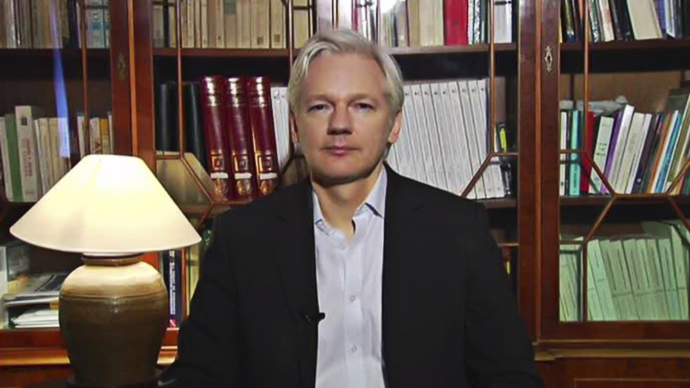 WikiLeaks founder Julian Assange has voiced strong support for fellow whistleblower Edward Snowden, but urged him to escape Hong Kong immediately to avoid being "prosecuted for years".
"I have called for exactly such actions in response to the surveillance state, and it is pleasing to see such simple, concrete proof," Assange told RT, from the Ecuador embassy in London, where he has been holed up for a year.
Last week Snowden, a highly-paid software contractor, revealed the existence of PRISM, an overarching National Security Agency (NSA) program that collects vast amounts of personal online communication.
Assange said that he was aware that the US government was extensively collecting private citizens' data, but admitted that he was "shocked" by how means of surveillance are "intermeshed into one single system".
Classified documents leaked to the Guardian showed that the software, operational since 2007, was collating tens of millions of pieces of information each month from the protected inner servers of leading companies such as Google, Facebook and Apple.
On Monday, 29 year-old Snowden, a resident of Hawaii, disappeared from his hotel room in Hong Kong, where he has been for the past three weeks, and has not been contacted since.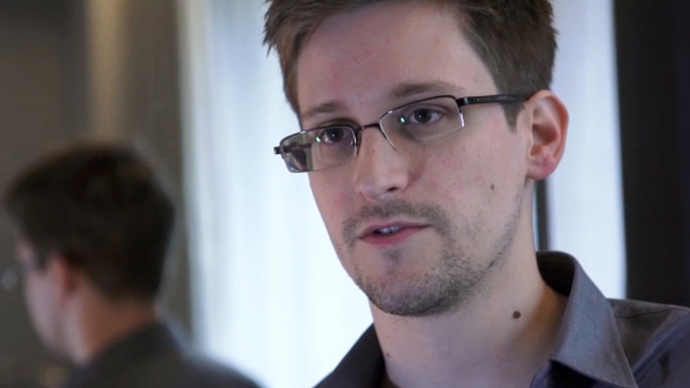 Assange has urged him to leave China, whose government he described as "no friend of whistleblowers".
Instead he has urged him to seek asylum in Russia (which earlier said "it would consider it") or South America.
"We have been in contact with Snowden's people in terms of the possible advice and support we can give him," said Assange.
The chief of WikiLeaks, which became famous for publishing more than 250,000 classified US diplomatic cables, insisted that the latest leak was part of a new trend, and that in the future, the communication capability of the internet would make it impossible to keep any such program secret.
"I think we are winning, and we are a part of a new international body politic that is developing thanks to the internet," said Assange.
Assange warned that Snowden and his family would be aggressively pursued by the US prosecutors for "years and years".
He also compared Snowden's possible fate to that of Bradley Manning, the US private who was responsible for downloading the diplomatic cables. Manning is currently standing trial on over 20 different charges, including publishing data that was later accessed by Osama Bin Laden.
"The [Manning] trial is trying to set a precedent – that communicating with the media is the same as communicating with the enemy, and that's a a death penalty offense," said Assange.
Assange, is stuck in the Ecuadorian embassy, as he faces extradition to Sweden to be questioned over alleged sexual assault the moment he steps out. His lawyers argue that he could then be extradited to the US on more grave charges connected to WikiLeaks, which they say have been prepared against him.
The Australian wished Snowden better luck during his escape.
"Perhaps Snowden has a plan we don't know about. I hope so," said Assange.

You can share this story on social media: