Assange legal shakeup: Prosecutor walks, Supreme Court judge to speak out on case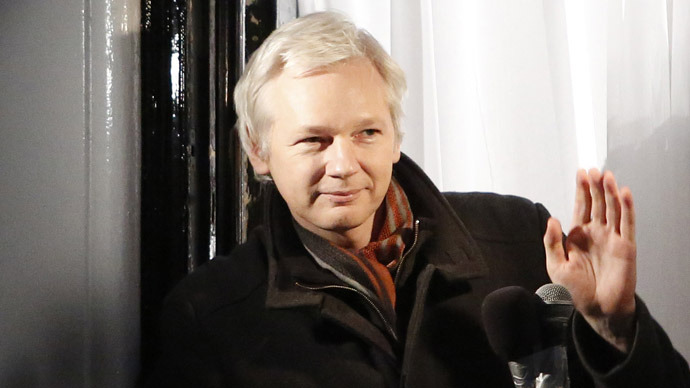 The lead Swedish prosecutor pursuing sexual assault charges against WikiLeaks founder Julian Assange is no longer handling the case, media reports revealed. Her departure comes as a top Swedish judge is set to speak publicly on the 'Assange affair.'
Recent court documents have revealed that starting Wednesday, high-profile Swedish prosecutor Marianne Nye will no longer be at the helm of the case against Assange, the Sydney Morning Herald reported. Nye will be replaced by her far less experienced colleague Ingrid Isgren; the reasons for her departure have not been disclosed.
However, according to a Swedish newspaper report, Nye "has not quit the Assange case formally rather that there is a new 'investigator,'" WikiLeaks tweeted on Thursday.
Meanwhile, Anna Ardin, one of two women who accused Julian Assange of sex crimes, also moved to fire her controversial lawyer Claes Borgstrom late last month after she lost faith in his ability to represent her.  

Ardin charged that Borgstrom was more interested in being in the media spotlight than providing her legal counsel, and has often referred her inquiries to his secretary or assistant. The court has approved Ardin's new lawyer, Elisabeth Massi Fritz, the Sydney Morning Herald reported.

Borgstrom reportedly supported his former client's decision, saying that "in cases concerning sexual offenses, it is particularly important that the plaintiff has confidence in the lawyer representing her," Swedish tabloid Expressen quoted him as saying.

News of the legal shakeup in the Assange case comes less than a week before Swedish Supreme Court judge Stefan Lindskog's lecture at the University of Adelaide on the "Assange affair, and freedom of speech, from the Swedish perspective."

Assange blasted Justice Lindskog – who is chair of the Supreme Court of Sweden, the country's highest court of appeal – for his decision to publicly discuss the case.
"If an Australian High Court judge came out and spoke on a case the court expected or was likely to judge, it would be regarded as absolutely outrageous," he told Fairfax media.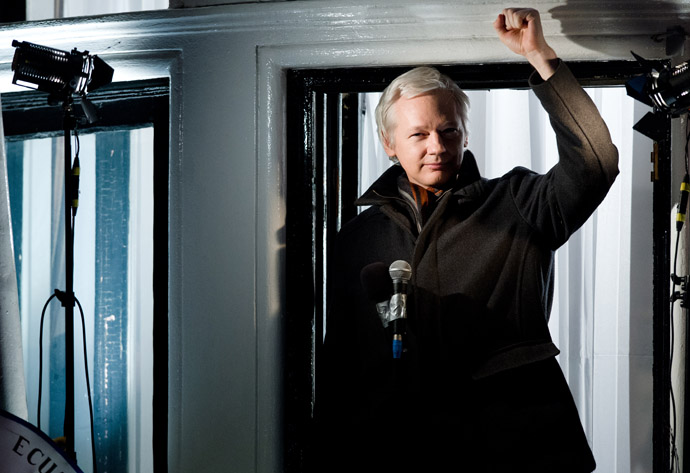 "This development is part of a pattern in which senior Swedish figures including the Swedish Foreign Minister, the Prime Minister and Minister for Justice have all publicly attacked me or WikiLeaks," Assange added.
Upon announcing Lindskog's upcoming lecture, Adelaide University said that "as one of Sweden's most eminent jurists he is uniquely able to provide an authoritative view of the Assange affair."
WikiLeaks characterized the judge's lecture as part of the Swedish government campaign against Assange, following Swedish Foreign Minister Carl Bildt's recent visit to Australia.
"The head of Swedish Supreme Court campaigning on a case they expect to judge with $ from the embassy in the run up to an election," the group wrote on Twitter.

Assange, who is running in for the Australian Senate in the September 14 federal elections, has previously said that securing a seat in the senate could potentially secure him safe passage out of the UK.

He has been holed up in the Ecuadorean embassy in London since June, after claiming asylum in a bid to avoid extradition to Sweden, where he is wanted for questioning on sexual assault allegations. British authorities have vowed to detain him if he sets foot outside of the embassy, in light of the European Arrest Warrant issued against him.

If handed over to Swedish authorities, Assange fears he will be re-extradited to the United States to be questioned over the WikiLeaks release of thousands of US diplomatic cables. Assange believes that a conviction in a US court could result in the death penalty.

Ecuador has offered to allow the Swedish government to conduct an interview on the embassy's premises, but the Swedish government has so far refused the offer.

You can share this story on social media: