Assange on PRISM: US justice system in 'calamitous' collapse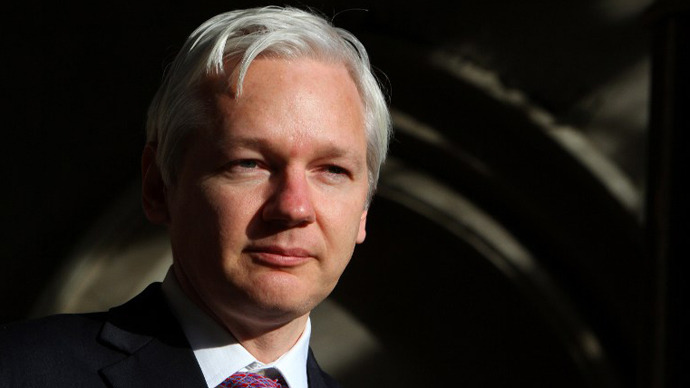 WikiLeaks founder Julian Assange has slammed a recently exposed NSA mass-surveillance scheme as a "calamitous collapse in the rule of law." Google, Facebook and other tech giants apparently involved have denied giving the NSA access to their servers.
Assange accused the US government of trying to "launder" its activities concerning the large-scale spying program PRISM. The system was made public after a leaked classified National Security Agency (NSA) document was revealed earlier this week.

"The US administration has the phone records of everyone in the United States and is receiving them daily from carriers to the National Security Agency under secret agreements. That's what's come out," he said.

President Barack Obama earlier defended PRISM, saying it was a key part of the country's counterterrorism efforts and that privacy was a necessary sacrifice for the sake of security. He also lashed out at the media, and those who leaked information on the massive spying program.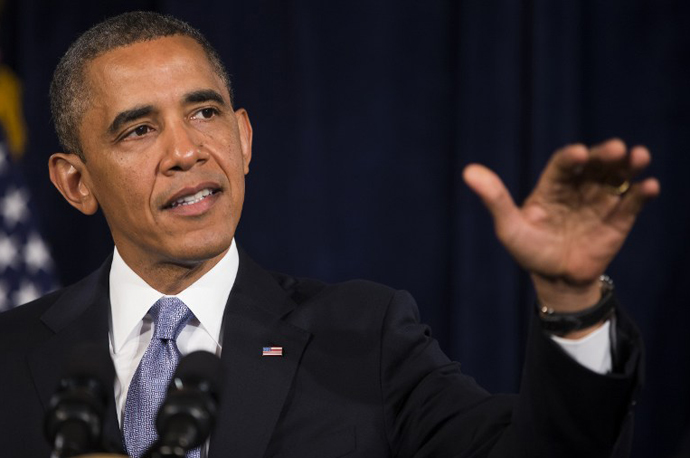 "If every step that we are taking to try to prevent a terrorist act is on the front page of the newspapers or any television, then presumably the people that are trying to do us harm are going to be able to get around our preventative measures," Obama said.

Critics of the Obama Administration have accused it of an unprecedented crackdown on whistleblowers – more government officials are being prosecuted for leaks under Obama than all previous administrations combined. News of PRISM comes just after reports that the Justice Department secretly obtained two months of AP reporters' telephone records and tapped Fox News reporter James Rosen's private email.

"Over the last 10 years, the US justice system has suffered from a collapse, a calamitous collapse, in the rule of law," Assange said.

The US tech giants apparently involved in PRISM have rushed to deny they participated in the program; their logos were visible on each the 41 PowerPoint slides of the leaked NSA document.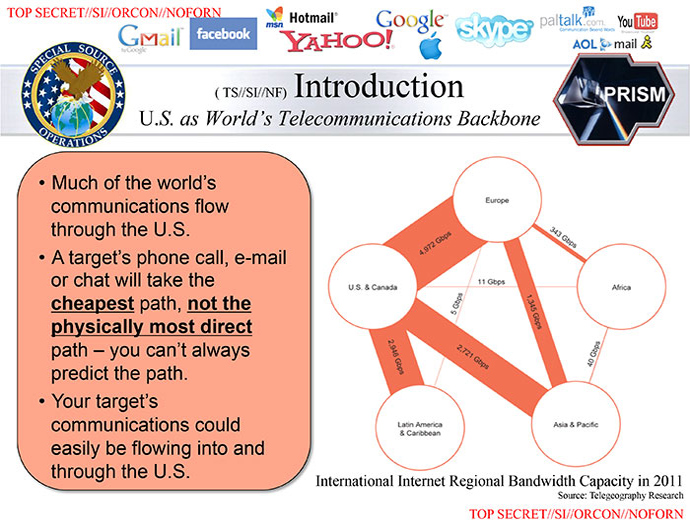 "Indeed, the US government does not have direct access or a 'back door' to the information stored in our data centers. We had not heard of a program called PRISM until yesterday," Google CEO Larry Page and Chief Legal Officer David Drummond said in a statement.

Google's remarks mirrored those by Apple, Facebook, Microsoft, Yahoo. All have claimed they have no knowledge of whether the NSA had direct access to their servers, and that only upon legal orders do they provide the government with data on specific persons.

While activists debate the legality and ethics of online espionage and high-tech firms try to distance themselves from the revelations, a former NSA official believes PRISM is largely ineffective, as the amount of data it collects cannot be effectively digested by a surveillance system.

"In fact it adds more of a problem because what that means, quite simply, is that if you go into a larger database, you get more data back no matter what the query is. It's like making a query with Google. If you go in with a Google query you can get tens of thousands, or hundreds of thousands or even a million returns. Well, there's no way you can go through that, all of that, to see what you're really interested in. So what that does is make them less proficient at doing their jobs," former NSA analyst William Binney told RT.

You can share this story on social media: