NSA power doubles every 4 years – Assange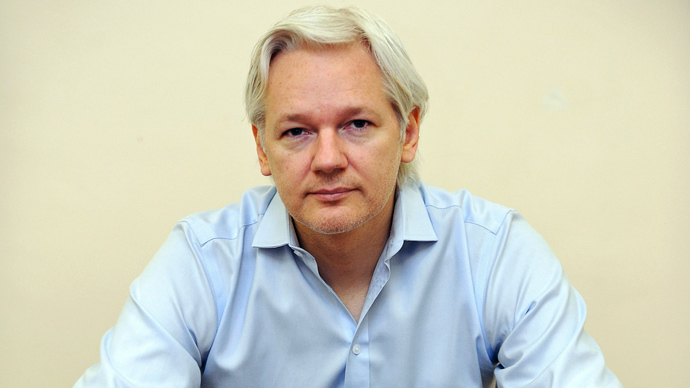 The world is witnessing the creation of a new world order that involves the security state apparatus as an overwhelming force, Julian Assange said during his speech at OHM2013 Observe, Hack, Make conference.
"We are seeing the doubling of the power of the national security agency every four years," Assange said, adding that even some experts might not have "enough perspective about what is going on."  
Through the ever increasing networking, people are voluntary sharing their personal data and doing the work of the NSA for free, Assange stated. The recent revelation by the NSA whistleblower Edward Snowden confirmed that the security agency's operators are actually one click away from gaining access to any of billions of emails, online chats, or site visit histories without any proper justification of the request.
Assange emphasized that the world desperately needs borders against the global security state and called on everyone who is working for the security apparatus and believes what it is doing is immoral to stop it.
WikiLeaks founder has also criticized Google for becoming too "big and bad."
"As Google became part of the system, it became big and bad," Assange said, adding that the giant spends enormous sums on lobbying. "Google is trying to tell Washington it is the new Lockheed-Martin."
Addressing the audience at the Geestmerambacht festival grounds, 30km north of Amsterdam, Assange called on everyone to fight for their sovereignty.
"Do not let them scare you. Do not let them paralyze your meaningful contributions to the World," he said.
Assange #OHM2013 "Do not let them scare you. Do not let them paralize your meaningful contributions to the World" pic.twitter.com/HAzXJpSelX

— Vicent Ferrer (@ferrervicent) July 31, 2013
You can share this story on social media: