Assange develops chronic lung condition – Ecuador's envoy to UK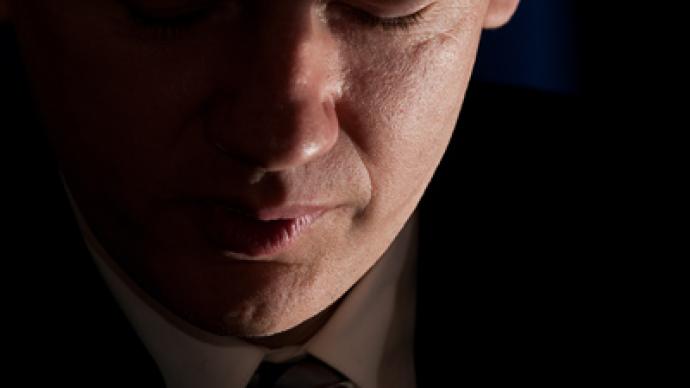 The Ecuadorian envoy to the UK says WikiLeaks founder Julian Assange has developed a chronic lung condition "which could get worse at any moment", as the diplomatic standoff over the whistleblower continues.
The whistleblower requires constant medical attention at his refuge in the Ecuadorean embassy in London, Ambassador Ana Alban told reporters in Quito on Wednesday."(Assange) has chronic lung condition, which as you know, may complicate in closed space with little fresh air," she said as quoted by El Telegrafo.She however did not offer further details on Assange's condition but stressed that the Ecuadorian Embassy offers him "regular medical visits" and covers the medical costs.Earlier this month his lawyer Baltasar Garzon, warned that the WikiLeaks founder could suffer serious health problems if he stays in London's Ecuadorian embassy.Assange has been confined inside the Ecuadorian Embassy since the 19th of June, after Ecuador granted him political asylum. Garzon described the condition he is being held in as worse than a prison. Should he leave the building the whistleblower faces immediate arrest and extradition to Sweden, where he is wanted for questioning on charges of sex crimes.According to Garzon, Assange is not seeking to escape questioning in Sweden, as they allegedly have evidence proving his innocence. "We want the trial to go ahead in Sweden, but we want a guarantee of his safety." Garzon said the whistleblower risked being re-extradited to US jurisdiction should he be taken to Sweden.The Ecuadorian government had asked Britain for permission to extract Assange from the embassy in London and transfer him to Ecuador. They also called for a guarantee of his safety, incase he has to be admitted to a UK hospital.The British government however flatly refused to negotiate, maintaining that they are legally obligated to hand him over to Sweden should he set foot outside the embassy.