­US intelligence: Assad firmly in charge in Syria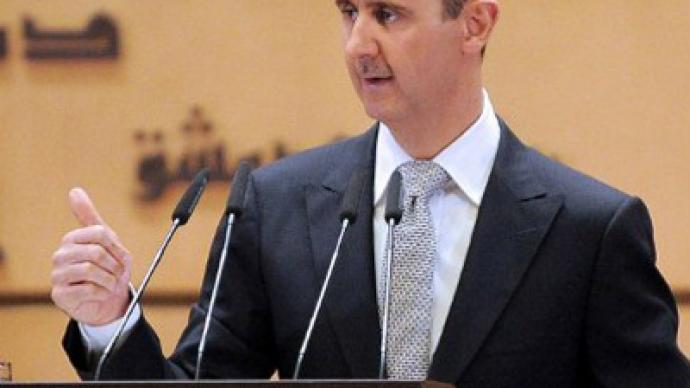 One year after the unrest in Syria started President Bashar Assad is still firmly in control of his country, US intelligence services say, despite their leaders claiming his regime is doomed.
Speaking on condition of anonymity, three US senior intelligence officials have said Assad holds a strong position in Syria and his inner circle is also very determined to back the cause and remain "steadfast," AP reports.Intelligence officers noted that the disorganized Syrian opposition is providing little challenge to the regime and that the political leaders of the Syrian National Council do not work as a team and often fight among themselves.Meanwhile, government forces are very well equipped, US intelligence experts assert. They describe Syria as a formidable military power, with some 330,000 soldiers on active duty, surveillance drones and a dense network of air-defense installations that would make it difficult to establish a no-fly zone."That leadership is going to fight very hard," said one of them.According to the experts, Assad and his inner circle believe that the unrest is being driven by external forces and their army is sufficiently well equipped to withstand anything but a large-scale military intervention.While the statement did not speak directly about the timeline of the conflict, it made an impression that the conflict may last several more months if not longer.The assessment comes with many senior US officials predicting the end of the Assad regime in the very near future. US President Barack Obama recently said that Assad's fall is a matter of time.US Secretary of State Hillary Clinton has also repeatedly stated that the regime's days are numbered and Assad cannot hold on to power in the long term.The US defense secretary, Leon Panetta, has claimed that sanctions and diplomatic pressure are already "having a significant impact on Assad" and are weakening his regime. Israel has also predicted that the end is near for Assad.
You can share this story on social media: