'US doesn't mind if Assad stays' – report
The West is reportedly sending "clear signals" to the Syrian opposition that President Assad should stay in place to prevent Al Qaeda-linked radical Islamists from gaining upper hand in the conflict and turning Syria into a global center for jihad.
With new stage of peace negotiations set to begin Jan. 22 in Geneva, the US administration is making a pivotal change in their attitude toward Bashar Assad and his Alawite administration.
In an exclusive, the Reuters news agency reports that Syrian rebels, who previously claimed they would only attend peace talks if President Assad immediately resigned, are being forced to agree on him remaining in office and even probably taking part in the next presidential elections.
The Washington-led anti-Assad coalition has reluctantly come to the conclusion that without Assad Syria would very soon turn into a focal point for Islamist radicals who would use the country, bordering Israel, to spread Al-Qaeda's influence across the whole of the Middle East.
At a meeting of the core group of the Friends of Syria and the senior leadership of the Syrian National Coalition that took place December 13 in the UK, the Syrian opposition was confronted with a fait accompli that the West needs Assad.
"Our Western friends made it clear in London that Assad cannot be allowed to go now, because they think chaos and an Islamist militant takeover would ensue," an unnamed senior member of the Syrian National Coalition, close to officials from Saudi Arabia, told Reuters.
The same source also confirmed that Western sponsors of the Syrian rebels would not even mind if Assad takes part in the next presidential elections when his current term expires in 2014.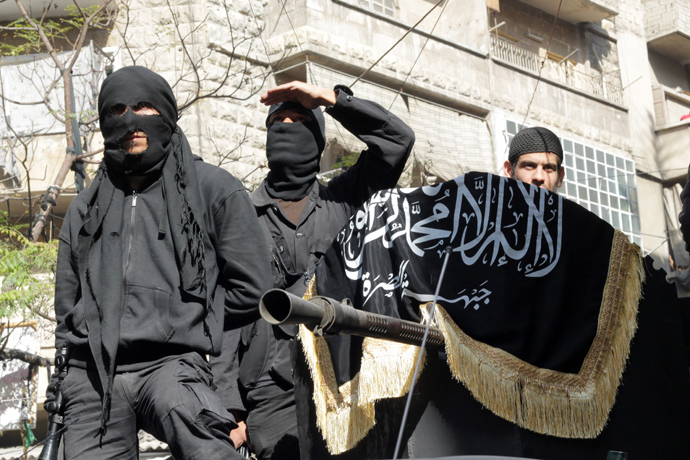 "Some do not even seem to mind if he runs again next year," the source told Reuters, wondering whether the West has forgotten that Assad "gassed his own people."
The 11 member countries in the Friends of Syria group issued a declaration, as before accusing President Bashar Assad of being responsible for the current situation with jihadists flowing into Syria. However, the document also changes its rhetoric towards radical Islamists, claiming that they "undermine the Geneva ... process and threaten Syria's territorial integrity as well as international and regional security."
The next round of negotiations to solve the Syrian crisis peacefully will take place in Geneva on January 22, and it appears that Washington is urging the Syrian rebels to make extremely painful concessions.
The opposition leaders should be "more creative" in Geneva and accept the necessity of leaving Alawite officials in the Assad regime in key positions of a future transition government, a Middle East diplomat told Reuters.
"For Geneva to produce an arrangement acceptable to the United States and Russia, the opposition would have to accept taking part in a transitional administration with a strong Alawite presence," the diplomat said, expressing the hope that at least Assad would have diminished powers, either as president or not.
The diplomat also warned the rebels that "If the opposition rejects such a deal, they will lose most of the West and only have Saudi Arabia, Libya and Turkey left on their side."
Another member of the Syrian opposition said that Moscow and Washington are actually working "in tandem" now, trying to keep the current Syrian authorities in charge of the army and security services so that they could later unite forces with the moderate opposition to deal with the Al-Qaeda-linked groups that have flooded Syria.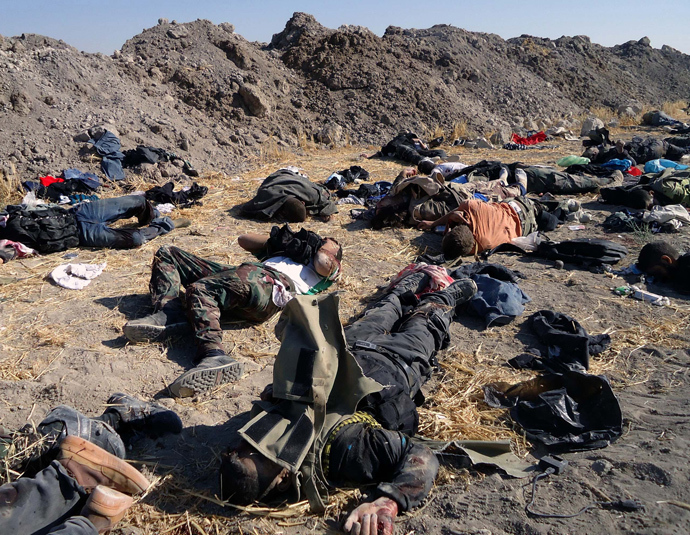 The opposition representative spoke against an anti-Assad Sunni heading the transitional authorities in Syria, because such a person would be unable to head a battle against Al-Qaeda in Syria, something that both Russia and the US are interested in.
"Even if Assad is sidelined and a Sunni heads a transitional authority, he would have no power because neither Washington nor Moscow appears to want to end the Alawite control over the military and security apparatus," he said.
A senior Western official told Reuters that Russia and the US are already discussing candidates for a future transitional Syrian government, but that nothing concrete has been agreed so far.
The U-turn in Western perception of Assad was preceded by jihadists of the Islamic Front in Syria making an unsuccessful attempt to take under control the channels of American and British non-lethal aid provided to the Syrian rebels via Turkey controlled by moderate rebels.
Less than a week ago, jihadists from the Al-Nusra Front captured the town of Adra some 20 kilometers north of Damascus and carried out a brutal massacre of civilians.
Over 80 people in Adra, sometimes whole families, were brutally slaughtered.
Russia-US rapprochement on Syria issue
In August, following a series of chemical attacks in Syria, US President Barack Obama Washington found himself in an awkward position, because he had promised a military intervention against the Syrian regime if Assad's government was proved to have used such weapons.
But after a strong stand by Russia at the G20 summit in St. Petersburg, winning widespread support among other nations for a peaceful solution for the Syrian crisis, the Obama administration was forced to rethink its strategy in the Syrian conflict.
After Russia's President Vladimir Putin labeled chemical attacks as "staged" by the Syrian opposition, the Obama administration accepted a deal of stripping Syria of its chemical weapons stockpiles proposed by Moscow.
After the Obama administration pulled back from its threat to bomb the Assad regime for "gassing his own people," the rift between Washington and its closest Middle East allies, Saudi Arabia and Turkey supporting the Sunni anti-Assad rebels, began to grow.
In October, members of the Saudi Arabian royal family threatened to rethink their strategic partnership with the US following America's reluctance to back up Riyadh's plans for Syria and Iran.
Then there were reports that Saudi Arabia and Israel cooperated in an alliance of convenience against Iran.
According to Reuters, Turkey decided to supply the Islamic front militants with weapons directly.
Amid a growing rift between Washington and its traditional Middle East allies, the Syrian opposition, backed by Saudi Arabia, Libya and Turkey, is unlikely to mount a successful challenge to the Syrian regime backed by Iran, Russia and China, experts believe.