Israel should be interested in Gaza's economic development – EU foreign policy chief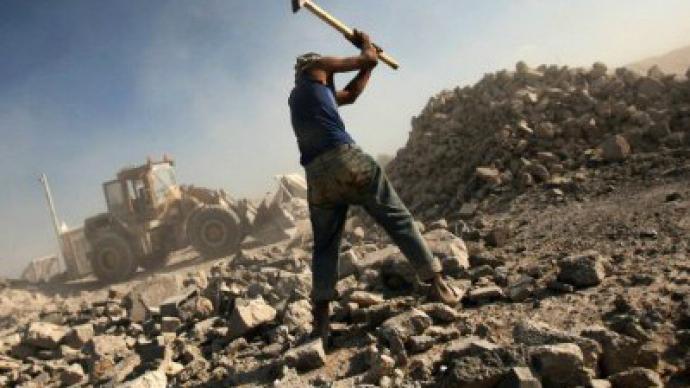 EU Foreign Policy Chief Catherine Ashton discusses with RT the challenges facing EU foreign policy when a rush to regime change has gripped the Arab world and the Israeli-Palestinian conflict has become unbearable for the international community.
Talking about the Libyan crisis, Catherine Ashton said the UN is playing exactly the role it should. Besides adopting UN Security Council Resolution 1973, the UN dispatched its special envoy Abdelilah Al-Khatib, to negotiate with local people both in Tripoli and Benghazi and also with the international partners. "Our role has been very much to support him and to work with the African Union, with the Arab League, with the Organization of Islamic Conference, and with our partners like Russia and Turkey to think about how we move forward when the conflict ends and people start to think about their country and their future," said the High Representative for Foreign Affairs and Security Policy in the EU. NATO will have to stay in Libya until they are sure the civilians are safe, believes Catherine Ashton, as protecting the civilians is the role assigned to NATO by the resolution on Libya."It is important that Russia is able to play its part in trying to find the solution," said the EU foreign policy chief commenting on President Medvedev having appointed Mikhail Margelov as Russia's special envoy to Libya."The role of the mediator from Russia is to work alongside others busy trying to find a way through. The significant element is making sure that it is also linked back to the UN so that we have confidence in our communication between different people," added Catherine Ashton.
Gaza youths should be allowed a future
Israel needs open borders with Gaza and to allow people and goods to move freely, says Catherine Ashton, stressing that the importance of the security situation with Israel has always been recognized by the EU. "One of the things I have been saying to Israel for some time, it is in their interest to see economic growth and development in Gaza. Lots of small businesses that could really do well, lots of people who want jobs. So many young people who don't have a future – and part of the making sure that we have security is giving them their future. And that means allowing in and out the products, the goods that Gaza could sell and support its own economy," said Ashton.New Israeli settlements on Palestinian territories ignore the international law, she added. The politician says a solution for this issue should be sought in new Israeli-Palestinian talks, ground for which could be laid by Russia.
Letting in nuclear observers is Iran's only way to restore reputation
Catherine Ashton confirmed the EU is still worried that Iran may be building a military nuclear program."The indications from the program they have are that they are building towards that," she said. "They have 3,400kg of low-enriched uranium which does not have much purpose if you are not going to use it in that way. If this is not the case, the proof of it is very simple: International Atomic Energy authority inspectors should be allowed to go in and do their jobs properly. Then they can tell us the answer. Iran does not comply with that and that, of course, leads to the suspicions." The EU foreign policy chief underlined that the EU has a responsibility to resolve this uneasy conflict, when Iran's refusal to cooperate creates additional fears and tensions. The EU will pursue this goal putting on pressure and imposing sanctions on Tehran if required, she said.
You can share this story on social media: