'I'm Getting Arrested' phone app created for OWS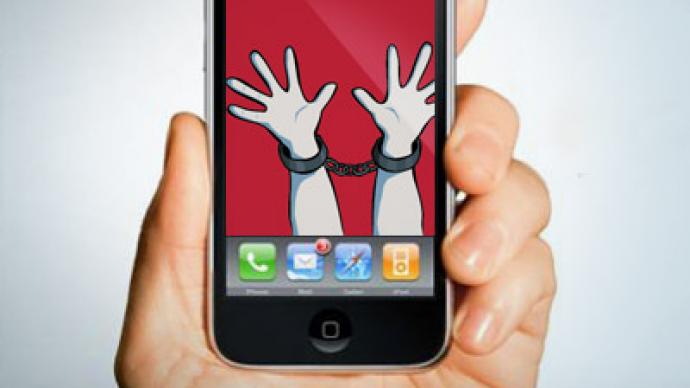 Inspired by the latest events in the United States, Android developer Jason Van Anden decided to make his own contribution to the Occupy Wall Street movement and developed a special application aimed at helping demonstrators.
As DigitalTrends.com reports, the "I'm Getting Arrested" application for Android-based mobile phones will alert your lawyer, friends or family members as soon as you realize you are being arrested.The application is said to be very easy to use and works with a single click. A user would only have to prepare an appropriate text message beforehand, as well as select people from their contact list who are supposed to be alerted. As soon as the message is saved, a giant bull's eye appears on the screen. Once it is tapped, the message goes out to all people who you chose to be notified."It's a technology that fits well with democracy," The Brooklyn Paper quoted Van Anden as saying. He also added that although he is not himself an OWS protester, he was glad to be able to contribute something with his "skill set."Van Anden also plans to release a version for Apple's iOS devices.
You can share this story on social media: