We want civilians to be protected, not shelled – Arab League leader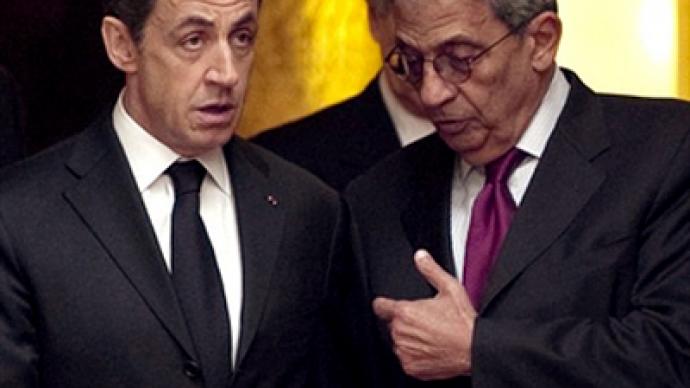 The Arab League has harshly criticized military actions by Western powers in Libya. The head of the organization, Amr Moussa, said international actions have gone beyond what the Arab League backed and are now causing civilian deaths.
Moussa told reporters Sunday that "what happened differs from the no-fly zone objectives and said "what we want is civilians' protection not shelling more civilians."In comments carried by Egypt's official state news agency, Moussa also said he was calling for an emergency Arab League meeting.The Arab League's support for a no-fly zone provided crucial underpinning for the passage of the UN Security Council resolution that made possible the Western intervention, the biggest against an Arab country since the 2003 invasion of Iraq.
Political analyst Adil Shamoo says Amr Moussa's comments should be taken very seriously, though he doubts that coalition forces will consider the criticism and review its operations."The Arab League is really not very credible – for decades they represented despots," he said. "So, their words are not worth a lot among the Arab people. Maybe worth a lot at the UN and among Western powers, but not in the Arab states. His comment should be taken very seriously because he said they are going way beyond UN resolution 1973. And I agree with that statement – they are way beyond UN resolution 1973."
However, Stephen Lendman, the host of a Chicago-based radio talk show, says the Arab League knew that there would not be any humanitarian aid. "This is naked aggression," he said. "They know that. What did they expect when America goes in? No attack? Nothing whatsoever? They knew that was coming. They endorsed that, and now they are complaining about civilian casualties."
Balkans expert Marko Gasic says that now that the cease-fire is needed for peace, that should be the aim of the mission. The mission has now become compromised, he says, and should be stopped as soon as possible. "We should remember that the resolution calls for dialogue. It requires both sides in order to engage in that dialogue. So, it should not be about getting rid of Gaddafi. If it is, then this action on day one is already in breach of the resolution. We needed dialogue, we needed a cease-fire, we got bombs instead. The bombs are not necessary for peace."
Moscow has called on coalition forces to refrain from using indiscriminate force in Libya. Russian officials were initially against any military intervention in Libya, saying the West should let the country decide its own future.  Russia's Foreign Ministry said that the international intervention in Libya, which began on Saturday evening with French air strikes, was regrettable.Meanwhile, Libyan TV quoted the armed forces command as saying that 48 people had been killed and 150 wounded in the allied assault.
Britons protest Libya intervention
Meantime, there have been a range of reactions in the UK because of the military operation. The Stop the War Coalition says the Tomahawk missiles which have been used are not actually precision guided weapons and will cause a lot of civilian casualties. They are very critical of the UN resolution. They say that it has begun as it will continue with a full scale military assault on the Libyan people. They believe the end result will not be the freedom of Libyans and their democracy, but their enslavement by the western world. People in the streets are asking why their country is intervening in Libya and stays away from other states which are also seeing large-scale civilian casualties caused by governments. There is also concern about the cost of war. They are puzzled by their government's decision to get involved in another war and spend money on military actions, while as they say there is a lack of money for solving social problems.
Responding to Mussa's reported comments, the Foreign Office stated:"All missions are meticulously planned to ensure every care is taken to avoid civilian casualties. We will continue to work with our Arab partners to enforce the resolution for the good of the Libyan people."
You can share this story on social media: