iSorry! UK judge orders Apple to issue Samsung mea cupla
Published time: 19 Jul, 2012 08:37
Edited time: 19 Jul, 2012 12:37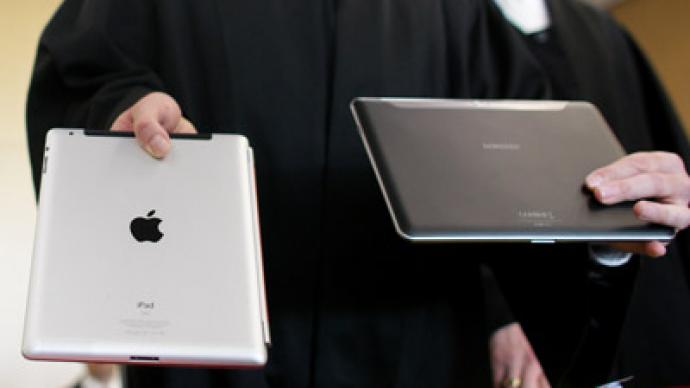 A UK judge has ordered Apple Inc. to place an ad for its bitter rival Samsung on the company's British website and in several UK newspapers informing the public that Samsung did not copy the famed iPad design.
The notice follows a July 9 ruling by a London court which said Samsung's Galaxy tablets don't infringe on Apple's registered designs, Bloomberg reports. Judge Colin Birss said at the time that the South Korean company's products cannot be confused with an iPad because they are "not as cool".
Commenting on his verdict, Birss said the ad should be up on Apple's website for six months, along with commercials in the press that will help correct any impression that Samsung was copying Apple's products.
The press notices are to be published in the Financial Times, the Daily Mail, Guardian Mobile magazine, and T3, according to a draft copy of the order.
Apple has been fighting patent wars across the globe with other mobile device producers, including Samsung and Google, in a bid to secure its dominance in the smartphone and tablet markets. The company has sought s seek to block the sale of rival products in different countries over alleged infringement of patented designs and technologies.
Apple plans to appeal the July 9 ruling. It did not immediately comment on the Wednesday's decision.