Killer app: Apple Maps 'potentially lethal' in Australia
Published time: 10 Dec, 2012 13:02
Edited time: 10 Dec, 2012 17:02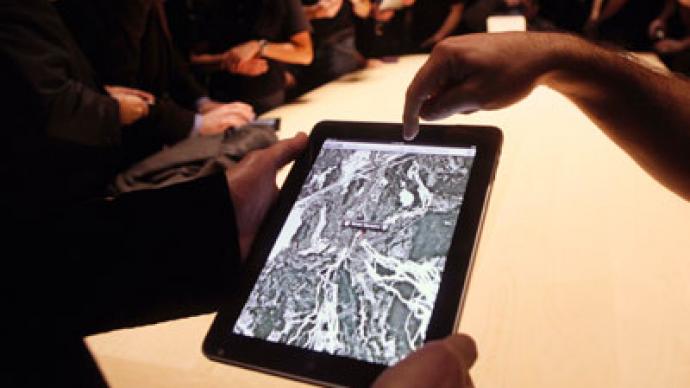 A glitch in Apple's 'Maps' app could potentially lead motorists to their deaths by sending them on a wrong path and into the Australian wilderness, the country's police have reported.
Victoria law enforcers rescued several stranded travelers who were directed by the app to the middle of the Murray Sunset National Park, instead of their intended destinations of the town of Mildura, police said on Monday.
"Police are extremely concerned as there is no water supply within the park and temperatures can reach as high as 46 degrees Celsius, making this a potentially life threatening issue," police said in a statement.
The map app puts the town in the heart of national park instead of its actual locations about 500 kilometers northwest of Melbourne – an error of about 70 kilometers.
"If it was a 45-degree day, someone could actually die," Mildura police inspector Simon Clemence told Australian broadcaster ABC. Clemence added that police are advising travelers not to use Apple's mapping service if they are traveling to Mildura.
At least five cars were misdirected and stranded in the park because of the error. Some travelers spent up to 24 hours without food or water.
"One guy got far enough in to lose phone coverage and he was stuck there and he got bogged and he had to walk out, and it took him 24 hours to get to a point where he had phone coverage, and then we came and rescued him," Clemence said.
The inspector warned that the issue may become more dangerous as summer heat grips the southern continent.
Apple recently dropped competitor Google Maps as the default map app for both the iPhone 5 and the new iOS 6 mobile operating system. Google Maps was replaced with an app designed by Apple, 'Maps.'
Soon after the new map app was launched, the service drew a barrage of scorn from consumers for its bugs, including missing landmarks and cities, distorted views and error-prone navigation.
Apple rolled out its latest update to Maps last week.
The Victoria police force said it had contacted Apple about the problem, and hoped it would be fixed promptly.