Apocalyptic Maidan: Torn by deadly clashes, Kiev plunges deeper into chaos (PHOTOS)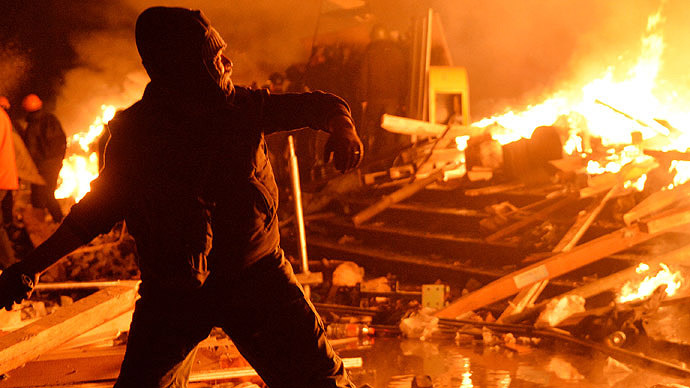 As the battle for Kiev's city center rages on, the once-beautiful heart of the Ukrainian capital is now engulfed in flames by night and smoke by day, projecting end-of-the-world images of total disarray and destruction.
Follow RT's LIVE UPDATES
Darkness never completely falls on Independence Square (Maidan) at night…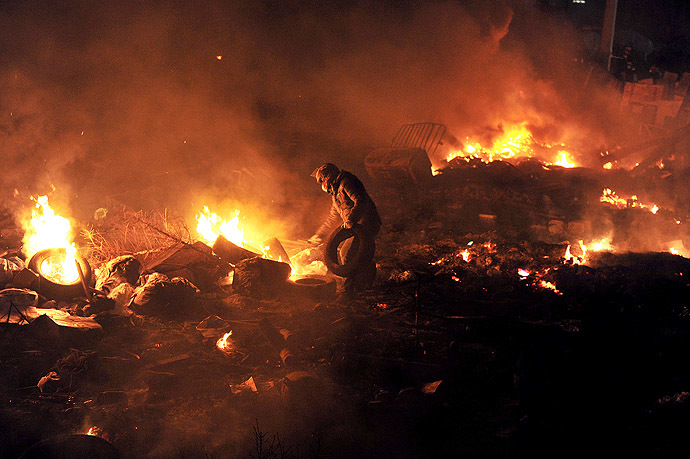 …as it is lit up by flaming barricades all over the place, keeping security officers away.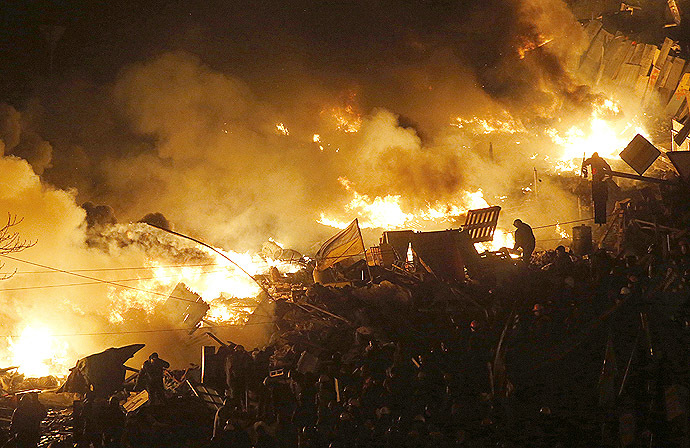 Rioters take the flames from the burning barricades.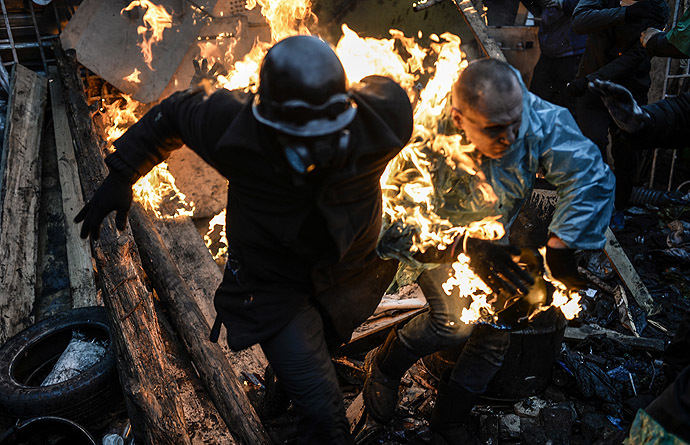 Light of day reveals the littered, smoking strip of 'neutral zone' between riot police and the protesters' camp.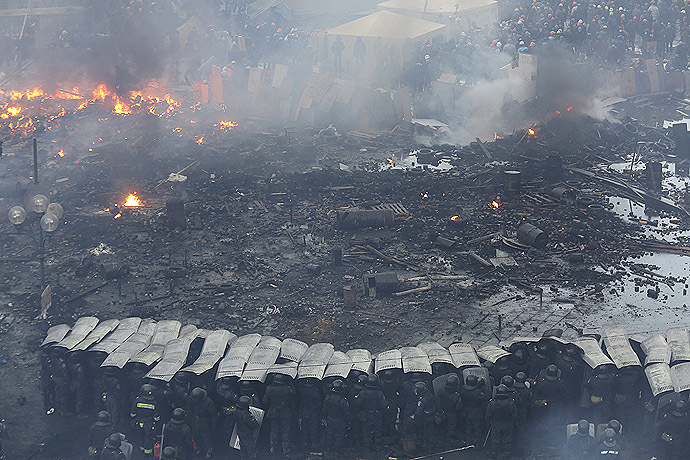 A protester with a handmade shield moves alone through the devastated city center.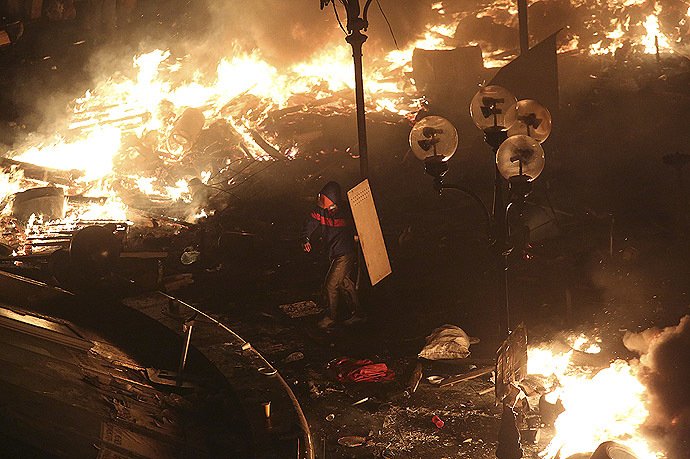 Kiev's pavements are being dismantled by protesters, who in this way replenish their stock of stones to hurl at police.
Walking amid the rubble, burnt tires and pieces of wood, the police cover themselves up with shields, hiding from possible attack.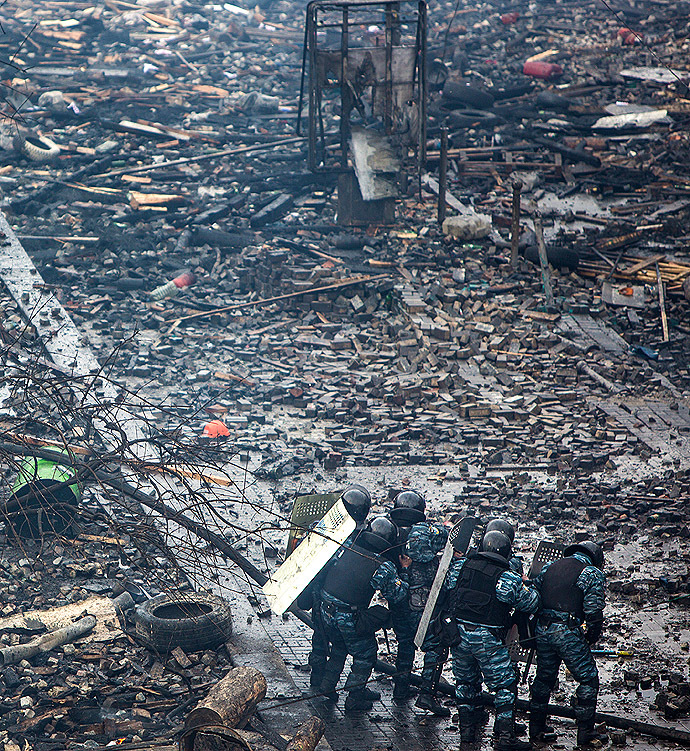 Protesters' camp during the short-lived truce, which only survived a few hours to be broken by new deadly clashes, which have by now claimed at least 64 lives, according to the official estimates.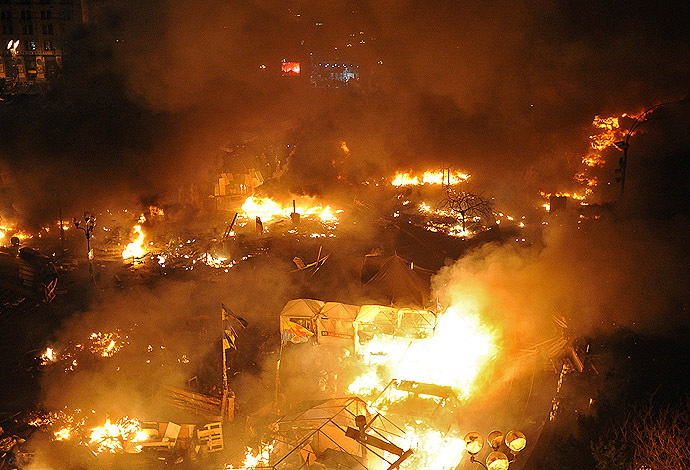 Maidan hospital sources are claiming that 70 people have been killed on the rioters' side on Thursday alone.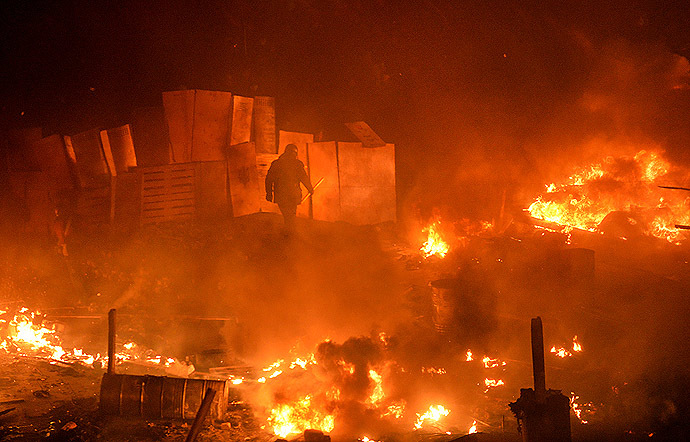 Skeletons of burned-out vehicles and heaps of tires shape today's landscape in Kiev's city center.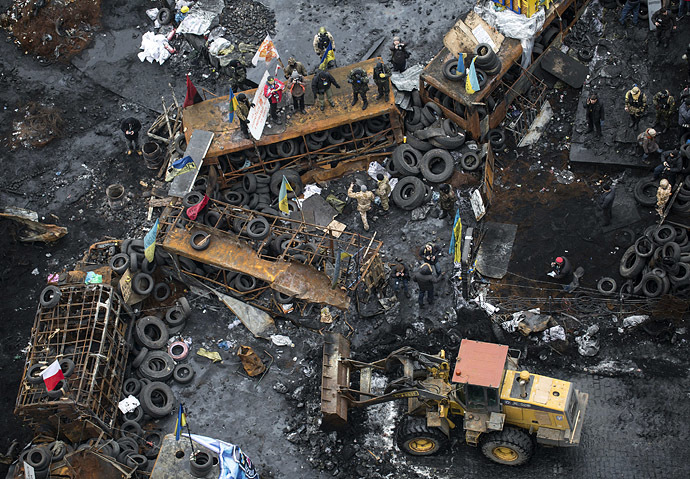 You can share this story on social media: