Islands' high hopes sunk by climate accord
Published time: 24 Dec, 2009 16:59
Edited time: 26 Dec, 2009 18:36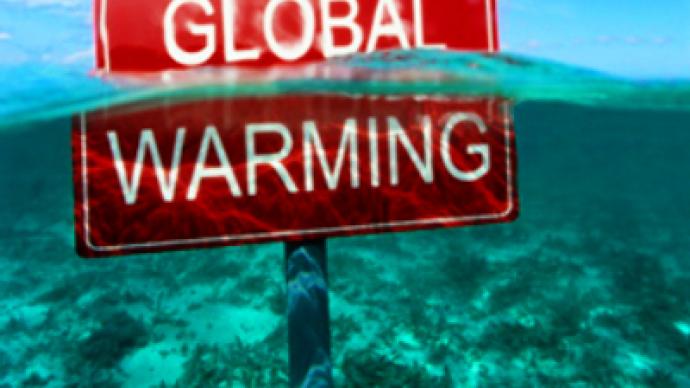 Fearing catastrophe, the low-lying states most at risk of global warming began Copenhagen's talks aspiring for leadership and action. They ended sidelined, split and bitterly disappointed.
The UN Climate Change Conference in Copenhagen (December 7-18) saw the leaders of the world finally react to climate change. The outcome was disastrous for the Alliance of Small Island States (AOSIS) – made up of 43 islands and low-lying countries. They had pinned their entire survival on successful negotiations.
"AOSIS members are at the front line of the devastating impacts of climate change," said Dessima Williams of Grenada, spokeswoman for AOSIS at a press conference.
Their members, such as the Maldives and Tuvalu, hold little economic power. Collectively, they only contribute 0.3% of the world's greenhouse gas emissions. On climate change, however, their voices have credibility.
"For us, it is a matter of survival, and we come with a lot of hope," said Ambassador Collin Beck, from the Solomon Islands.
Ambitious goals
AOSIS developed proposals and sought to be world environmental leaders. Their primary demand was for a legally binding agreement to limit warming to 1.5 degrees Celsius (2.7 degrees Fahrenheit) above pre-industrial levels.
They looked within the G77 group of developing nations for support, which split as a result. AOSIS's ambitious goals were not shared by the emerging economies of India and China, among others, whose greenhouse gas emissions are rocketing.
Before the conference, other negotiations were taking place. As a result, the world's biggest polluters – the USA, EU and BRIC (Brazil, Russia, India and China) – agreed to a 2ºC rise.
Potential devastation
Citing empirical evidence, AOSIS continued to fight to hold their position. Dessima Williams reiterated on the fourth day of negotiations: "It is not possible to agree to a temperature increase of more than 1.5 degrees Celsius."
The Prime Minister of Vanuatu, Edward Nipake Natapei, said: "We appeal to the developed world to listen to our needs. It is a matter of survival for us."
Rather than leading the rest of the world, the emerging and developed economies isolated AOSIS. The consensus formed around a goal of a rise by two degrees, which AOSIS members claim threatens their survival.
Palau President Johnson Toribiong said: "The threats of rising sea-levels are similar to a tsunami moving in slow motion that would swallow up low-lying islands and wipe them off the earth forever."
Communication breakdown
The negotiations were difficult – Tuvalu's delegate even walked out in protest.
With the negotiations in deadlock, Danish Prime Minister Lars Løkke Rasmussen held smaller "Friends of the Chair" meetings. Grenada and the Maldives took part in these negotiations in which progress was made towards a final deal.
The Chinese insisted on the removal of the AOSIS's 1.5ºC target, to which President Nasheed of the Maldives responded brusquely:
"How can you ask my country to go extinct?"
The target was lost and the final draft proposal dropped any legally binding demands on signatures. For AOSIS, the negotiations ended in complete failure. Dessima Williams said, "We lost our vigorous commitment from other parties to 1.5ºC. We were not able to secure a legally binding outcome. We were not able to secure mid-term targets, a peaking year and many other factors that AOSIS believes is crucial to our survival."
Disappointing deal
By the end of the conference, the AOSIS's aspiration to leadership was forgotten and unity was over. The draft deal left a great deal of anger.
Ian Fry, Tuvalu's lead negotiator, said:
"It looks like we are being offered 30 pieces of silver to betray our people and our future."
Tuvalu had aligned with fellow AOSIS member Cuba, as well as Venezuela, Bolivia and Sudan. Together, they expressed outrage that the process was unrepresentative.
In turn China, Cuba and other countries were accused of "holding the world to ransom" by Britain's Climate Secretary Ed Miliband (The Guardian newspaper).
AOSIS's failure was complete when President of the Maldives Mohamed Nasheed pleaded for the obstructionists to allow the accord to be passed, even in its weak form.
Jonathan Stibbs for RT
Read also: Time for change, real change