Anonymous take down anti-virus giant and Vatican, warn of 'March storm'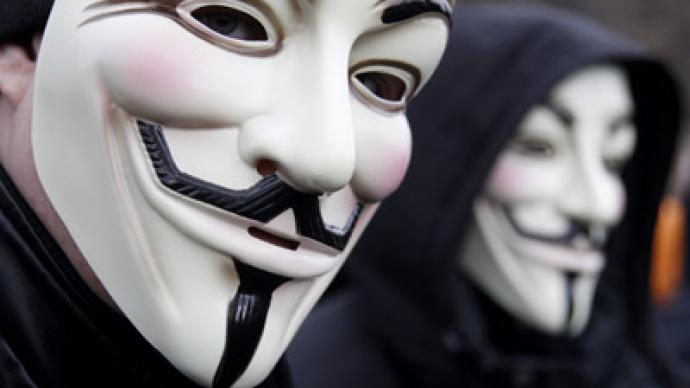 Hacktivist group Anonymous has launched an online assault on anti-virus company Panda Security after Tuesday's arrest of members of the hackers' LulzSec collective. The group also raided the Vatican website in protest against the Catholic Church.
The online attack struck 25 websites belonging to the security firm on Wednesday night, defacing them with messages such as "Love to LulzSec/Antisec fallen friends". Anonymous also made off with the emails, passwords and usernames of over a hundred Panda Security employees, which were subsequently posted online.Anonymous claim that Panda Security had a hand in the arrests 25 people in Spain and Latin America in February accusing them of snitching to law enforcement organizations in exchange for money.Panda Security denies these allegations and released a statement saying the hackers had not "breached their internal network" and that no customer data had been tampered with.The online assault follows the arrest of six suspected members of Anonymous/LulzSec on Tuesday in the UK and US. The arrests are reported to be the product of information handed over to the authorities by one of LulzSec's leaders, Hector Xavier Monsegur, also known as Sabu, who had been acting as a mole for the authorities since last year. Following the arrests, Anonymous posted on its Twitter feed: "LulzSec was a group, but Anonymous is a movement. Groups come and go, ideas remain."
Nothing sacred for Anonymous
Hackers from the Italian branch of the group attacked the Vatican's website on Wednesday in protest against the Roman Catholic Church's scandals, liturgies, conservative doctrines and controversial history.The website was taken down on Wednesday and was inaccessible for hours. A Vatican spokesman said he could not confirm the crash was the work of the hackers, but said technicians were working to get it back up, Reuters reports."Anonymous has decided to put your site under siege in response to your doctrine, liturgy and the absurd and anachronistic rules that your profit-making organization spreads around the world," a statement published on the Italian website of the Anonymous group read.Anonymous has become increasingly associated with international "hacktivism", staging protests and high-profile cyber-attacks. The group has carried out attacks on scores of organizations, political parties and governments across the world. The attack on the Holy See website comes as Anonymous warned of a "storm" to come in March.
"Trust us. You think you've seen the full muscles of #Anonymous up to now? Nah, you ain't seen NOTHING yet. Get ready. #March2012," the group said on Twitter.
You can share this story on social media: