'Anonymous' hackers jailed over attacks on PayPal in defense of WikiLeaks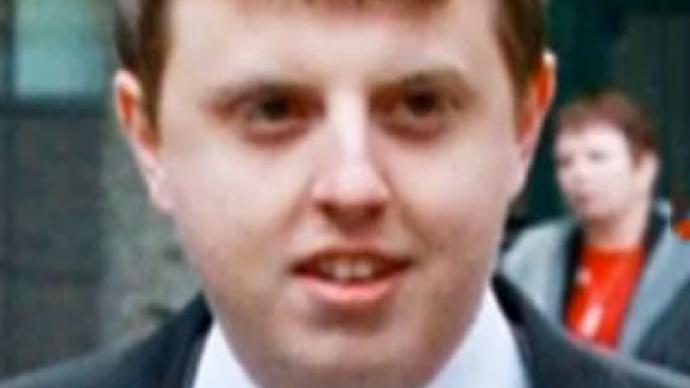 Two British hackers affiliated with the group Anonymous, have been given prison terms for cyber-attacks, which reportedly cost PayPal $5.6 million. The sites were targeted in December 2010, after PayPal banned payments to WikiLeaks.
Christopher Weatherhead, who operated under the alias Nerdo, was given an 18-month sentence by Southwark Crown Court in London, after being found guilty of conspiring to impair the operation of computers between August 1, 2010, and January 22, 2011. Weatherhead, who was described as the leader of the group, was convicted last month according to the 1977 UK Criminal Law Act. He admitted participating in a "distribution denial of service" known as a DDoS on the financial services website. DDoS attacks cripple websites by flooding them with information until they crash. Co-defendant Ashley Roads was jailed for seven months, while Peter Gibson, who was deemed to have played a smaller role, was given a six-month suspended sentence. Both admitted to the charges against them. A fourth defendant Jake Birchall will be sentenced later. He also confessed guilt. The Anonymous hacking group carried out a series of DDoS attacks in 2010 and 2011 against PayPal, Visa and MasterCard for their blockade on donations to the whistleblowing website WikiLeaks. As well as issues of internet freedom, the case also raises issues of 'little people' who take on large corporations, RT's Laura Smith reported last month. "Computer activists here in the UK are saying that the criminal justice system, by findingChristopher Weatherhead guilty, is sending a message that financial institutions can cut off organizations with impunity, but when the people try and fight back the full force of the law comes down on them," Smith said. A recent Sunday Times investigation revealed that the California based PayPal gave just £1.2 million in taxes in 2010, less than one third of the losses PayPal allegedly incurred after the hacking attack by Anonymous. While UK profits for the firm in 2010 were £181 million.
You can share this story on social media: