'Erase Israel from the Internet': Anonymous plots massive cyber-attack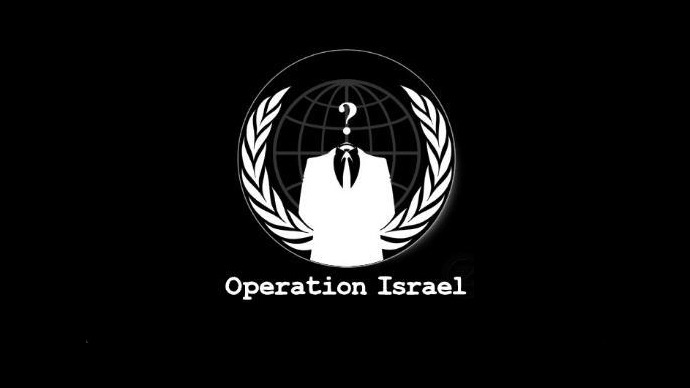 Hacktivist group Anonymous, along with numerous other hackers, is planning a massive cyber-attack on Israel, threatening to "erase" the country from Internet. Israel is apparently taking the threats seriously, with defensive preparations underway.
"Hacktivists Starting Cyber Attack against Israel on 7th of April," Anonymous wrote on Twitter, calling on hackers around the world to join up for a second 'OpIsrael.'

Israeli government agencies are reportedly readying for the attack: "It's something being organized online over the past few days. What distinguishes this plan when compared to previous attacks is that it really seems to be organized by Anonymous-affiliated groups from around the world in what looks like a joining of forces," Ofir Ben Avi, director of online group Accessible Government told Haaretz.

The first 'OpIsrael' cyber-attacks were launched by the hacktivist group during Israeli's 'Pillar of Defense' assault on Gaza in November 2012.

"We are Anonymous. We are legion. We will not forgive. We will not forget. Israel, it is too late to expect us," their message to Israeli authorities read. 

Some 700 Israeli website suffered repeated cyber-attacks, including high-profile government systems such as the Foreign Ministry, and the Israeli President's official website. The Israeli Finance Ministry reported an estimated 44 million unique attacks on government websites.
Following 'OpIsrael,' Anonymous posted the online personal data of 5,000 Israeli officials, including names, ID numbers and personal emails.
Anonymous was also involved in an attack in which the details of some 600,000 users of the popular Israeli email service Walla were exposed online.

You can share this story on social media: