Evidence suggests pro-Morsi protesters tortured opponents - Amnesty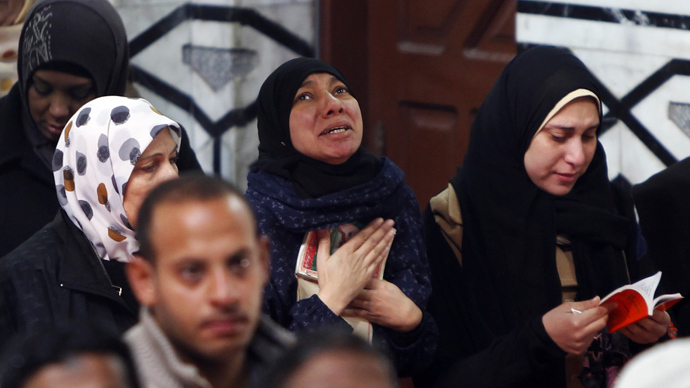 Amnesty International says there is evidence, and eye witness accounts indicating that pro-Morsi supporters tortured their rivals after mass rallies began across the country over a month ago.
Testimonies from victims include accounts of how they were captured, assaulted and subjected to electric shocks by loyalists of the former President.  The organization also claims that eight bodies at the morgue in Cairo also showed signs of torture. At least five of these were discovered near pro-Morsi sit-ins around the capital.

"Allegations that torture is being carried out by individuals are extremely serious and must be investigated as a matter of urgency," said Hassiba Hadj Sahraoui, Deputy Director for the Middle East and North Africa at Amnesty International.   
To back up their claims, the organization sites the case of a 21-year-old Mastour Mohamed Sayed, who along with  20 others was assaulted by a gang armed with knives or machine guns of alleged Morsi loyalists near the pro-Morsi sit-in at Rabaa al-Adawiya early last month.  

"I felt terrorized by the guns pointed at me…They grabbed me...They called us 'infidels'….We were then driven to the sit-in… I was dragged on the ground. We were eventually held under a podium…I was beaten with bars, and given electric shocks. I lost consciousness a few times," Amnesty International quoted Sayed in their assessment.

The victim also claimed that he heard a woman being raped and beaten. "I could hear the girl screaming when she was given electric shocks. I could also hear a woman ordering her to take off her clothes."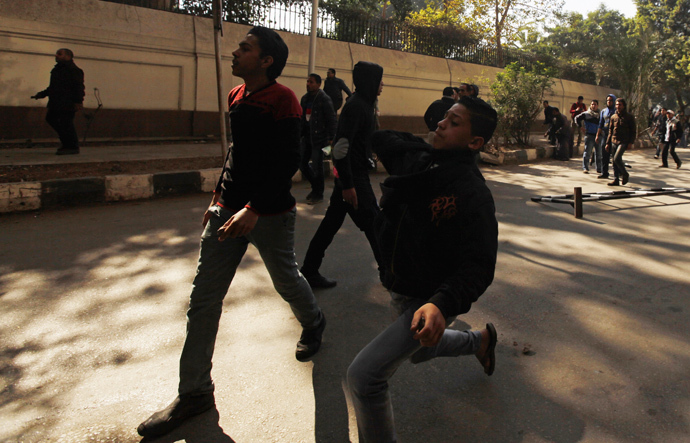 Amnesty's press release also claims that on 30 July that 11 have been found in the country with signs of torture, siting Egypt's Ministry of Interior. The Egyptian campaign group "I am Against Torture" told Amnesty International that it had independently confirmed that count. Based on their own assessment, Amnesty says that since the beginning of rival clashes, eight bodies arrived at the morgue in Cairo showing signs of torture.

The bodies exhibited burn marks on the chest, back, arms and both legs. Some victims were stabbed and many had skull fractures and other bruises.  

Amnesty has also stated that "torture or other ill-treatment at the hands of security forces in Egypt has continued under successive governments. Police and security forces continue to torture or otherwise ill-treat detainees with total impunity."

Amnesty International also discovered that kidnappings occurred during or in the immediate aftermath of violent scuffles between pro-Morsi supporters and their rivals.

"The apparent use of torture for reprisal attacks is unacceptable. People should not take the law into their own hands. Political leaders have a responsibility to condemn these criminal acts and call on their supporters to renounce such human rights abuses," Sahraoui said.
 
It is estimated that more than 250 people have lost their lives since Morsi's ouster. Last Saturday alone, 82 people were killed during in scuffles in Egypt. 
In the latest bout of unrest on Saturday, 23 people were injured at a Media Production City complex in Cairo, including two policemen.
The Egyptian Interior Ministry said that police had taken 31 members of the Muslim Brotherhood into custody after they attempted to break into the complex. They chanted slogans against the military and prominent media figures.
You can share this story on social media: