US ambassador admits tapping Angela Merkel's phone was 'stupid'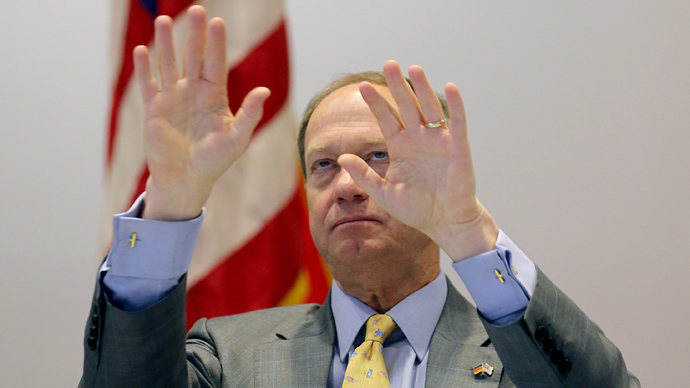 The US ambassador to Germany has admitted it was a "stupid" idea to tap the phone of German Chancellor Angela Merkel while discussing business, friendship and mutual trust at a trade association meeting.
"We have done a number of stupid things, Chancellor Markel's phone being one of them," Ambassador John Emerson told the VBKI trade association at the Waldorf Astoria Hotel in Berlin.
He apologized for the stress and loss of trust the recent NSA wiretapping revelations might have caused the German government, according to reports by the Local.
Emerson also praised Germany for being a "role model" for the rest of the world and admitted that, although there are grave threats like terrorism facing the world, tapping Merkel's phone had little to do with preventing them.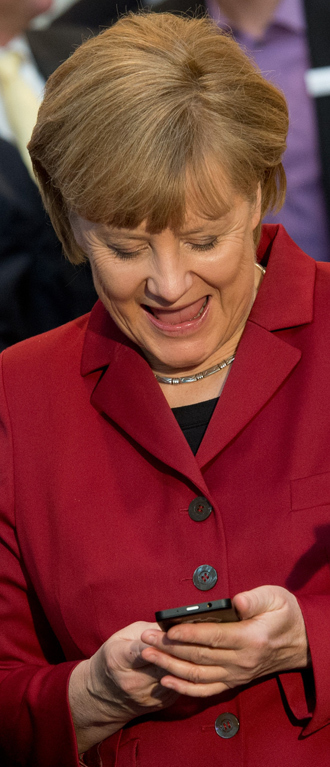 "I understand the differences in the experiences of the German people and the recent experiences of Americans, as well as the impact that these different experiences have had on our respective attitudes to intelligence gathering," the former banker told German business leaders during the half-hour speech.
Emerson answered a variety of questions, including on cyber warfare and the Edward Snowden leaks, the latter of which were attacked by him after detailing how the US engaged in industrial espionage against German companies.
"We don't collect intelligence to provide a competitive advantage to US sectors… we don't steal trade secrets," he said.
While covering a range of other issues, such as the proposed signing of the TTIP, the US-Europe trade agreement heralding the creation of the world's largest free trade zone, Emerson also spoke of the common problems facing both countries, and stressed how important it was that they trust each other.
Understanding that "fully rebuilding trust is going to take sincere effort and a long time," Emerson revealed that "discussions continue to be ongoing between senior levels of our respective intelligence services."
According to Der Spiegel's reports, the German Chancellor's mobile phone has been on an NSA target list since 2002 and was code-named "GE Chancellor Merkel." And the monitoring operation was still in force even a few weeks before US President Barack Obama's visit to Berlin in June 2013 to speak about the warm and enduring bonds that exist between the two countries.
Back then, Obama had promised that the US secret service would revise its methods of working in order to both provide the security of citizens and not to interfere with their privacy. The allegations have made a dent in US-EU relations.
But only a short while after the US ambassador stressed how essential it is that "we rebuild the trust that has been shaken" and how "friends can disappoint one another" but must "work hard through it,"newer claims emerged of the United States also targeting Germany's previous chancellor, Gerhard Schroeder.
Information that by 2002 Schroder was listed as number 388 on the NSA's espionage targets list has been revealed by the Munich daily Suddeutsche Zeitung and the NDR news portal in reports on Tuesday.
German media outlets quote unnamed US government officials and "NSA insiders" familiar with the Snowden documents, who allege that Schroder's staunch opposition to America's invasion of Iraq is what put him on that list.
You can share this story on social media: