Russians to drink 1.5bn liters of alcohol over New Year holidays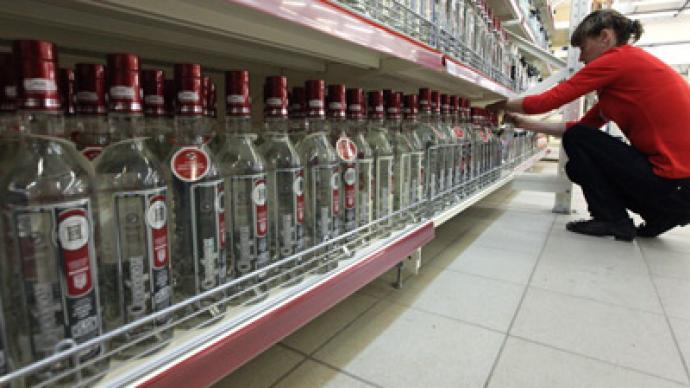 If all the bottles of alcohol drunk by Russians during the upcoming 10-day holidays were put on the equator, they'd wrap the globe 17 times. Defying stereotypes, statistics say vodka is no longer the nation's favorite strong alcohol drink.
When Russians tasted imported alcohol, whisky leapfrogged vodka at the top of the sales ranking. What's more, strong exotic alcohol has become the fastest growing segment of the market, as Russians tend to prefer whisky more and more. "The existing crisis additionally bolsters consumption of whisky in Russia, because a considerable part of the population is unable to approach a beautiful life, for example, acquiring a good and expensive car, apartment and so on. But sometimes buying a bottle of whisky for 500 rubles [US$15] makes people feel closer to the elite. That's typical for Russians," director of the Center for Federal and Regional Alcohol Market Vadim Drobiz told Kommersant FMNew Year's Eve traditionally increases the number of those who prefer elite alcohol to vodka.  From January to November 2012, Russians drank 32 per cent more whisky than for the whole year of 2011, according to the Center for Research on Federal and Regional Alcohol Markets. And analysts say the consumption of whisky in Russia will continue to increase in 2013. One of the key factors could be the fact that vodka prices will continue to go up, as the minimum price for one half-liter bottle will increase from 125 to 170 rubles. Against the background of rising prices for vodka, cheap whisky has come into the market.
You can share this story on social media: