Airports recover from travel chaos, management reshuffle begins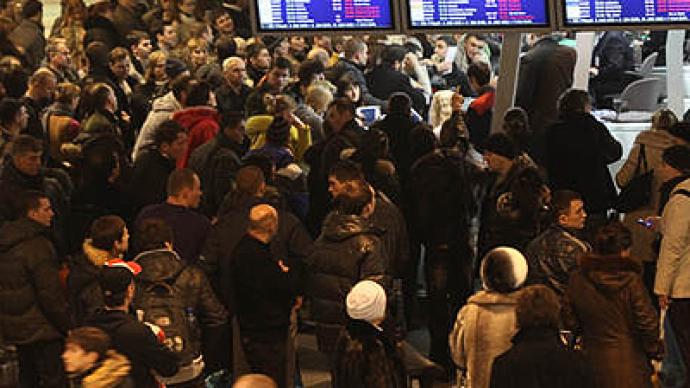 The head of Domodedovo airport has been fired over the flight-delay chaos that ruined the plans of thousands earlier this week.
The firing comes one day after Prime Minister Putin slammed the management of both Domodedovo and Sheremetyevo airports for being unable to handle the blackout and winter freeze.As a result of the airports' negligence, thousands of passengers were stranded in the waiting halls without basic facilities or enough food and water. More than 100 flights have been cancelled. Overall, the crisis affected at least 20,000 people.The incident is still being investigated by the special commission. Meanwhile, there is good news for those who have planned to get away for the New Year holidays: the situation is back to normal at Domodedovo.According to the airport's press secretary, the approaching snow storm is unlikely to delay flights. At Sheremetyevo, Aeroflot is continuing to delay and cancel numerous flights, but most other air carriers have resumed normal schedules.Aeroflot, however, has reportedly warned passengers who already missed their planes that they should come to the airport in person, claiming their tickets, instead of waiting for the company's call. "It is important that each and every passenger receives compensation from Aeroflot," Gennady Onishchenko, the head of Russian consumer watchdog Rospotrebnadzor, said. "We will do our best to push for that." Representatives of Aeroflot assured the public that all compensations will be paid – it will cost the company as much as $20 million.
You can share this story on social media: