Air Force receives 6 new Sukhoi Su-34 bombers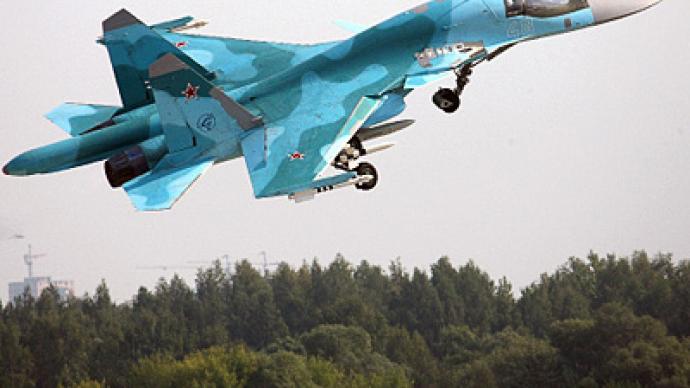 The Sukhoi aviation company has delivered six new Su-34 fighter-bombers, as contracted by Russia's Defense ministry, more than doubling the fleet of such aircraft.
The jets were handed over at the company's facility in Novosibirsk and will now be transferred to corresponding air bases.Before the latest delivery, the Russian Air Force had five Su-34s on duty. Under the current contract, Sukhoi is to build 32 units, and the Defense Ministry is considering an additional order before 2015.Su-34s are slated to become the backbone of Russia's bomber fleet. The aircraft has a speed of up to 1,900 kph and a range of up to 4,000 kilometers, if external fuel tanks are used. It is armed with 30-mm cannon and has 12 stations for a wide range of aircraft weapons.