Afghan teenager stabs and kills US sergeant playing with children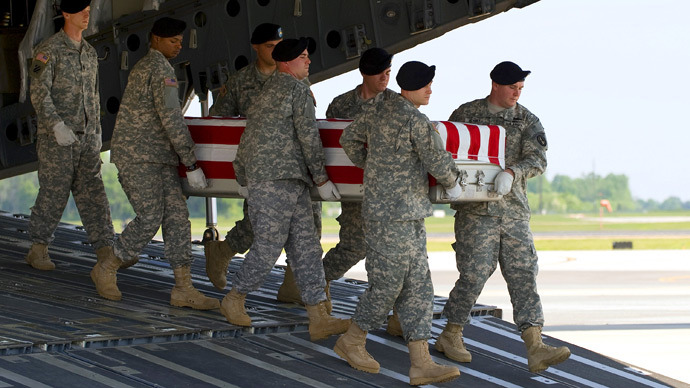 A US soldier died in Afghanistan after a local teenager stabbed him in the neck from behind while the 26-year old sergeant was playing with children. The attacker is reportedly not a member of the Afghan security forces.
Sgt. Michael Cable was guarding Afghan and US officials, who had arrived last Wednesday for a swearing-in ceremony for Afghan police in Nangarhar province's Shinwar district, two senior US officials said Monday. The two sources spoke on condition of anonymity, as the investigation is ongoing.  

The American soldier was playing with local children outside the security cordon when the attacker approached him from behind and stabbed him in the neck with a large knife, according to senior district official Zalmai Khan, who added that the young man then escaped to nearby Pakistan.

He was not a member of the Afghan security forces, and was not wearing their uniform.
According to Taliban spokesperson Zabiullah Mujahid, the teen was acting independently when he stabbed the soldier, but then joined the Islamist militant movement after fleeing, AP reported.
Mujahid later identified the young attacker as a 16-year-old local man named Khalid.

The Pentagon claimed last week that Sergeant Cable had died from injuries sustained when his unit was attacked by enemy forces.
Cable's body is expected to be returned to Owensboro in western Kentucky on Thursday with the funeral set for Saturday.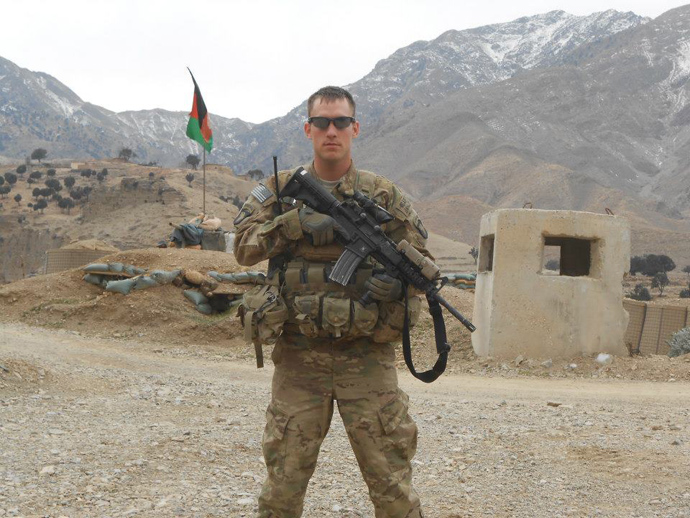 According to AP, the sergeant was "prepared before he left for anything that happened" in Afghanistan.

While meeting family members before leaving for Afghanistan Cable told them that the deployment was extremely hazardous. He urged his loved ones and friends to "continue to enjoy life" if he was killed, AP reports.

The fatal stabbing comes amid an increase in the number of US troop deaths in the country – 14 in March, compared to four in the previous two months, AP said.
NATO starts withdrawing troops from Afghanistan to fulfil President Barack Obama's decision to remove 34,000 American troops within one year, leaving behind a fragile and unpopular national government and a strong armed opposition, "with a severely damaged and very weak economic base, heavily dependent upon external aid."

Still, the transition talks between Kabul and the US-led ISAF are continuing amid bitter accusations and recriminations.

The Afghan government blames foreign forces for killing innocent civilians.

One of the most deadly attacks claimed lives of 40 people, guests at a wedding in a remote village. In another tragedy, 16 people - including nine children and three women – were killed by a US soldier who opened fire after suffering a 'mental breakdown'.

Afghan President Hamid Karzai has repeatedly urged the United States to fully stop "the repetition of such awkward incidents" and ensure that military operations aimed at finding terrorists do not harm civilians.

In mid-March, the UK military argued that NATO troops in Afghanistan unsuccessfully tried to impose a foreign ideology in a war unwinnable by military means.

Meanwhile, the 12-years long war in Afghanistan along with the war in Iraq, are said to be "the most expensive wars in US history" with estimated cost for taxpayers reaching up to $6 trillion.

You can share this story on social media: